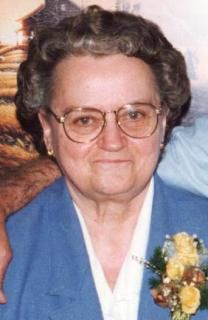 Yesterday my sister Jane finally pasted away after a 2 year battle with Parkinson's and Dementia. She faded away from us before her physical earthly body left us, we were so truely blessed to of had her in our lives.
http://www.laheys.com/obit-display.jhtm ... 6143_19162
Jane A. Wagener
July 01, 1929 - May 31, 2012
Maquoketa, Iowa
Memorial Service: The family has honored her wishes and there will be no public visitation or services. ~Memorials may be given in memory of Jane to Hospice of Jackson County. , at
Interment: , at Elwood Cemetery, Elwood, Iowa
Jane Adel Potter was born on July 1, 1929, the daughter of Pete and Grace (McGonegil) Potter. She graduated from Maquoketa High School and on May 1, 1947 she married Owen Wagener. Survivors are her husband of 65 years, Owen Wagener of Maquoketa; 2 children, Richard "Charlie" (Linda) Wagener of New Sharon, Iowa, and Mary (Leo) Grimm of Maquoketa; and many other loving family members.
Jane A. Wagener, 82, of Maquoketa, died Thursday, May 31, 2012, at Crestridge Nursing Home in Maquoketa, Iowa.