Hello,
I've been lurking for some time now and finally took the jump to register and participate
My name is Julia, I am 29 years old and recently moved to Indianapolis.
My husband and I have three fuzzy kids, two cats and T-Bone, our Am Staff mix. She will be 6 this year- time is flying by too fast.
She earned her CGC last year and I am toying with the idea of trying to get her certified as a therapy dog.
Hehe, T being a unicorn for Halloween.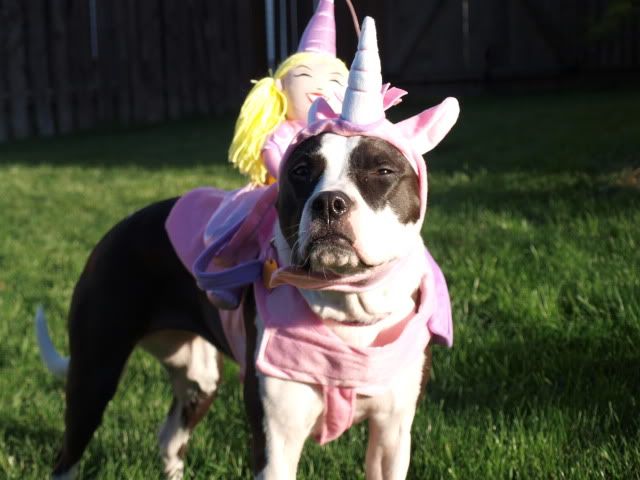 She lives for balls