Passing the time so thought I'd post some new pics from this past weekend and today. I can't believe how big they're getting.
After a long day of playing she was hungry one minute and the next.....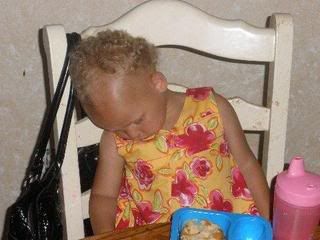 Christina Rockin' Old Navy
Heading off to the pool - or her pro volleyball pic. Notice shoes match the swimwear.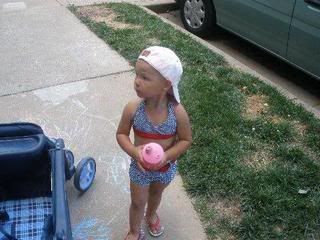 In the pool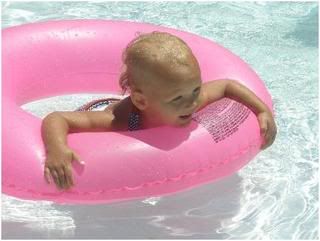 With her bestest playmate Jace (at what point will they realize one of them is a boy, the other a girl)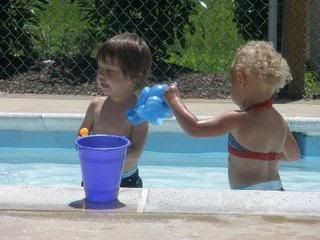 And baby Cayden just chillin' in the stoller in her bathing suit.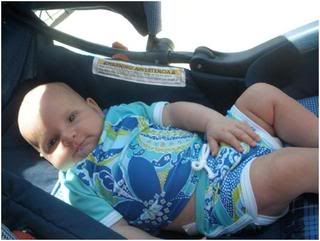 And just for fun, an oldie but goodie - this is my son at about 4 years old. It's crazy how much Christina is looking like him.