So, I went back home to visit MT a few weeks ago. Michelle was nice enough to lend me one of her good cameras so I could take some pictures, and since I don't have many I made sure to bring it with me and shoot a ton. Here are a few.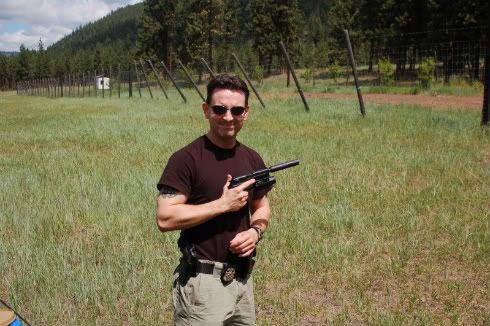 Me with a Sig Mosquito, equipped with a Gemtech suppressor. It's real quiet.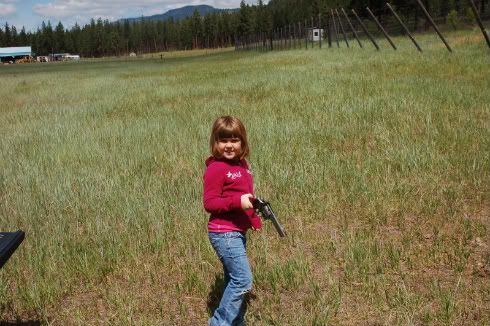 My niece Emma with a custom engraved .44 Magnum Smith and Wesson model 629 Classic. It's real loud.
"I have two guns...one for each of ya'."
The FN-PS90, AKA "The Bad Mamma Jamma." We shot Devastator ammunition (armor piercing, sold to Law Enforcement/Military only and STILL a bitch to get a hold of) through two layers of kevlar and the rounds didn't even slow down.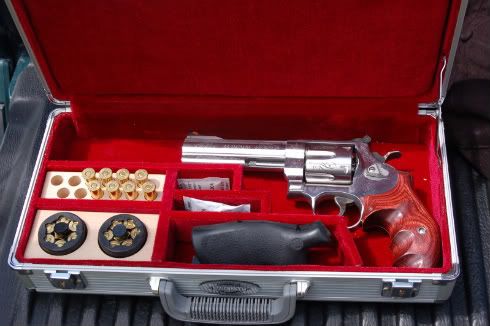 The .44 in its case.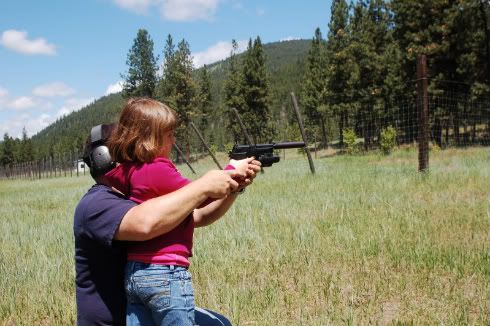 "Mr. Stranger-Danger" my ass. This is how we do it in MT.
"Uncle Demo! Admiral Adama is going to drop the frakkin' hammer on the Cylons!"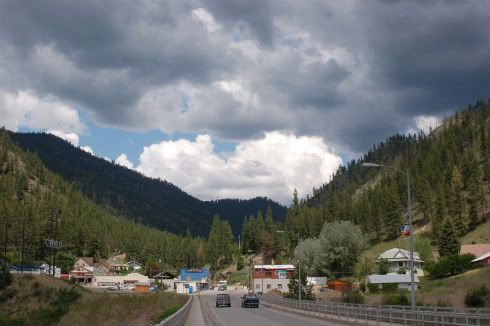 The view North in The Last Best Place.
Happy Independance Day everyone. Cherish your freedoms, and remember that many good men and women died so that you may exercise them. There is an ongoing fight to ensure that those men and women did not die in vain.
Demo Dick