Simba love love LOVES his witch toy! Hehe. He is almost always playing with it or using it as a pillow.
Here is the beloved toy. It makes an evil Witch laugh which you will see later in the post.
Num num! I eat the witch!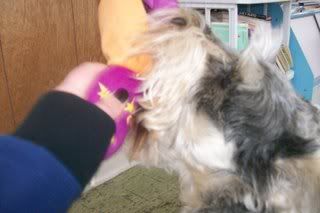 See! MY BABY!
Let us pose!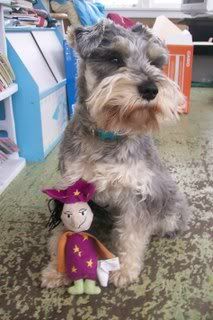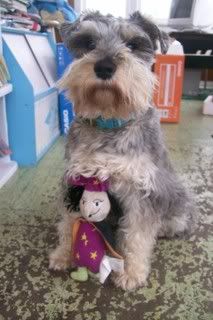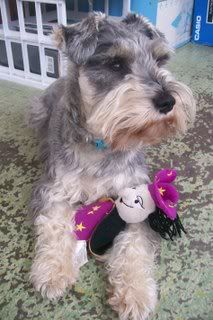 Ummm, yeah mom, noooo. xD
A video! YAY! A little bit into it you can hear the witch noise. The toys broken or something, so it doesn't go off when you squeeze it like before, it goes off when it wants to. Haha.
Simba :: Picture530.flv video by AshleyTisdaleFan_2006 - Photobucket