Well, my AKC papers say otherwise, but my friends at the Vet's office have changed my chart to my new name. And we all know, it is what your friends call you that counts.

Here I am with my floppy ears.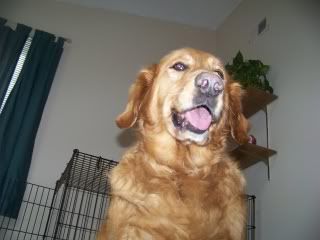 This is my big snow nose.
I like the marrow bones we get here.