This guy has had a heck of a journey. He was pulled from the Merced shelter in CA back in January. then made it to WA only to be bounced around in several foster homes. Finally, a friend who runs another rescue sent a frantic plea that he was just miserable at her house and she was desperate..and like the dumbass I am, I said sure..transfer him to DRAW and ill take him. So..without further ado..here is Prince. He has some minor issues but is overall a realy nice little dog! Him and Vinnie are pals. He and Quincy, not so much
I am labeling him an IG/chi mix. What do you guys think? Oh yeah and um..he is QUITE available!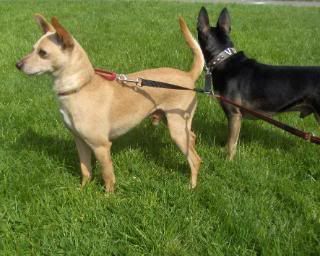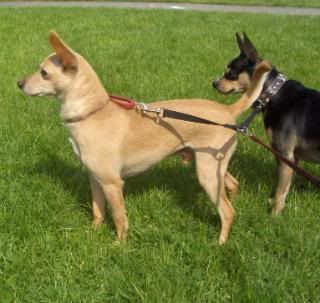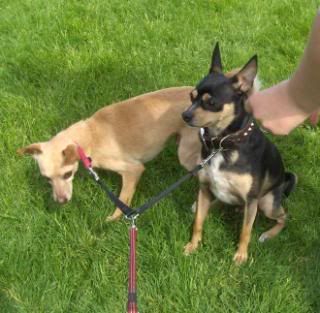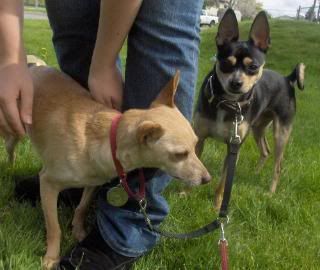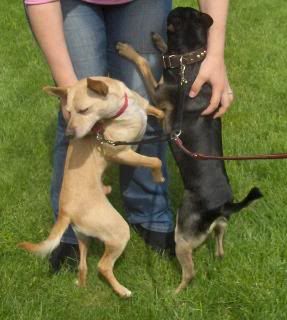 Prince says "I Iz CUTE!"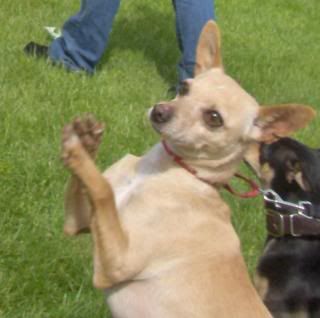 Vin is all like "Been there, done that..never got a t shirt"