Minus Napolean my crazy cat who thinks he's a dog, and my horse who... well she knows she's a horse :p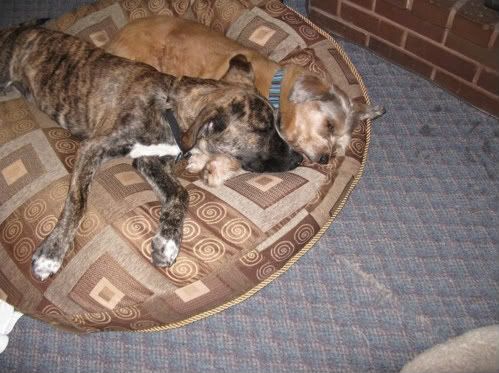 Seth and Sofie. She hates him, but it's not a huge deal because she has no teeth, and Seth doesn't mind that she hates him. However, she will share her bed with him, just don't ask her to play.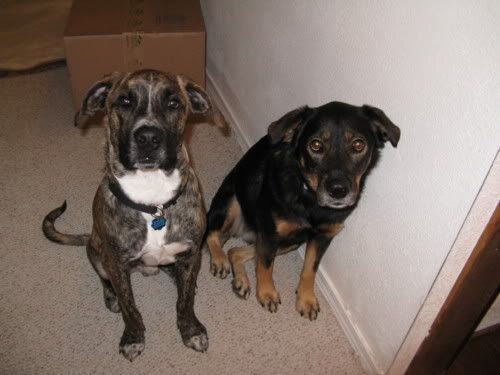 I think this pic is adorable! Seth and LiLo looking super innocent.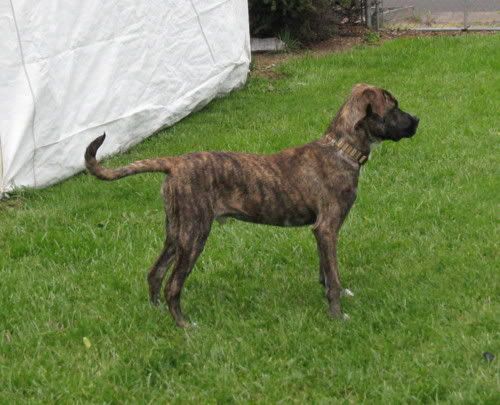 Breed guesses?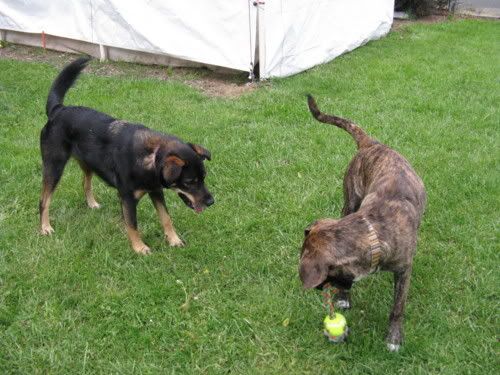 The saga of the rope toy.
OMG come back here!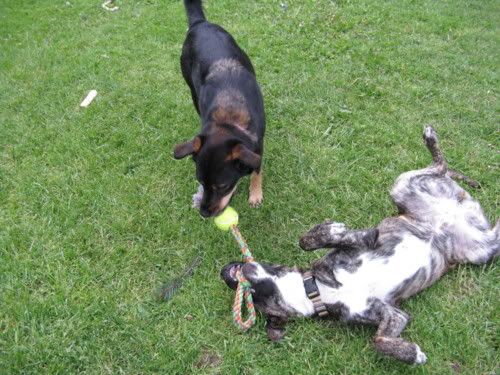 Drag me!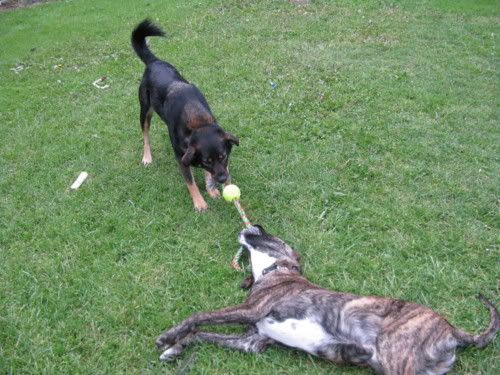 He seriously wanted her to drag him but she's a weener when it comes to pulling on things with her mouth.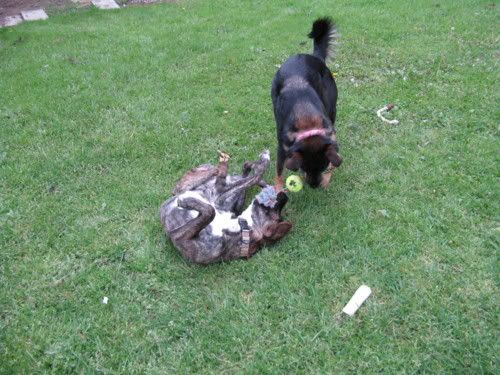 I love that he doesn't mind being a little submissive. LiLo invented submission so I hope this makes her feel a little powerful haha.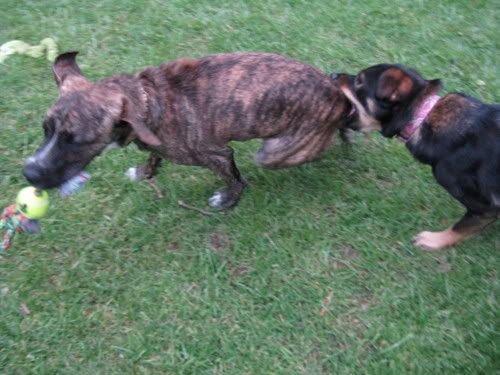 When you can't quite reach the toy you can just chomp the dog carrying it!