There was this GIANT bumblebee in my house yesterday. It was.... massive!
I was afraid to come within five feet of it, so I let the cats handle it and just
got out my zoom lens.
They are backlit so not that great, but you get
the idea, Sterling eventually quit playing with it and killed it with a fang thru
the body. My brave boy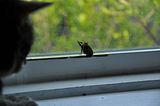 Shayla just liked to watch it buzz around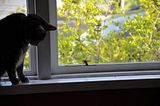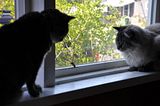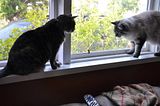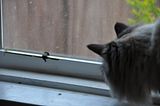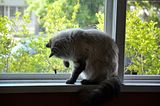 Oh, and this is my porch kitty Dusty in his planter that he staked out before
I could get any flowers in it. Now I can't decide whether I should plant in it or not
And Shelby, post nail trim, looking put upon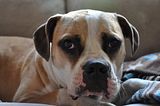 "This is boring!"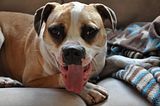 "What? Treat?"