I got a new camera today, so I finally got some pictures of the dogs at my new house.
This one just cracks me up. I caught her mid yawn/lip lick.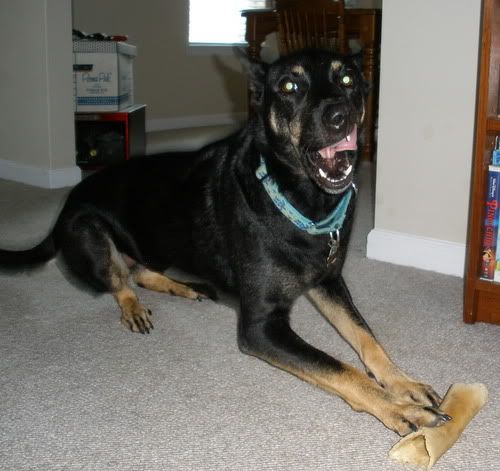 Renee in the yard with her toys. She likes to hoard them when she starts to get tired.
Renee posing with our new patio furniture.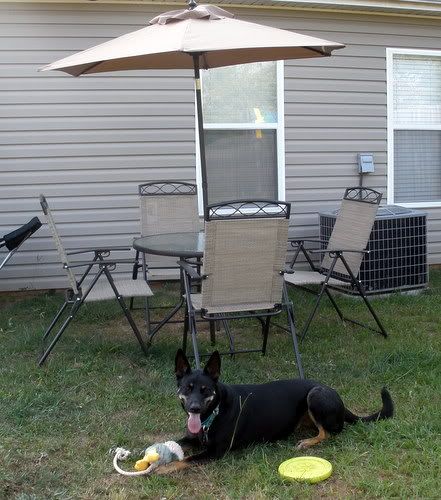 Renee and Ozzy, waiting for me to throw the ball. Ozzy is visiting for the weekend. His parents are friends of my roommate. He stays here when they go away and they watch her dog when she's out of town.
Close up of Ozzy. He's such a goofy boy.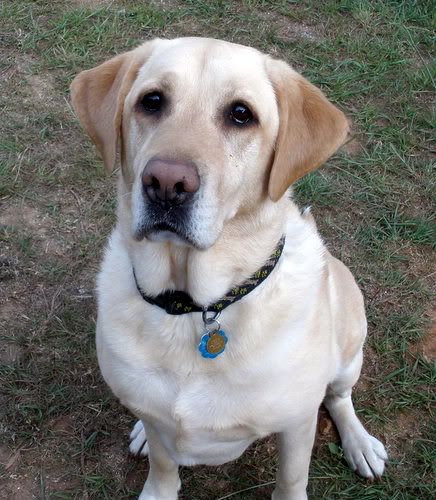 My roommate's dog, Emma, worried about whether or not I'm going to kick her ball for her.
Emma, happy that I played ball with her.