So we went to Pacific City yesterday! I only have a couple of pics to share... we were too busy running down the beach to take pics :p My friend's horse nearly got stuck in the bay and my friend almost got his with my horse's shoe!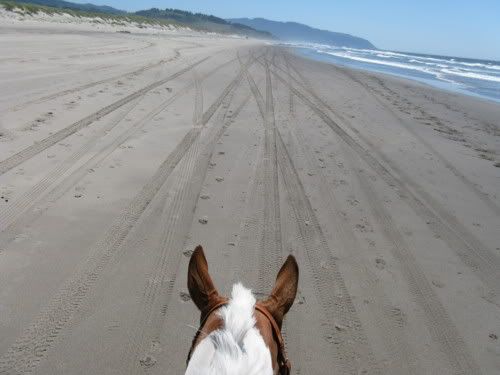 The beach and Bailey's head.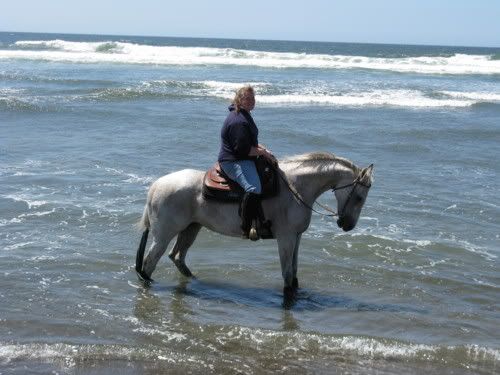 Cairo and I in the ocean.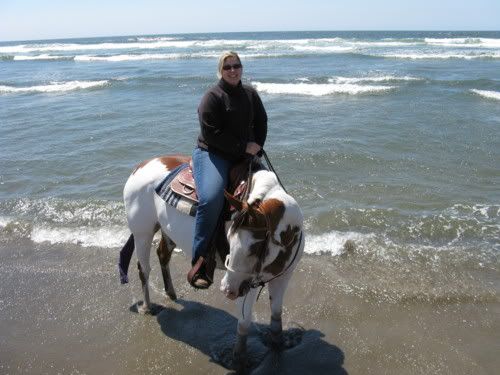 Shawna and Bailey in the ocean.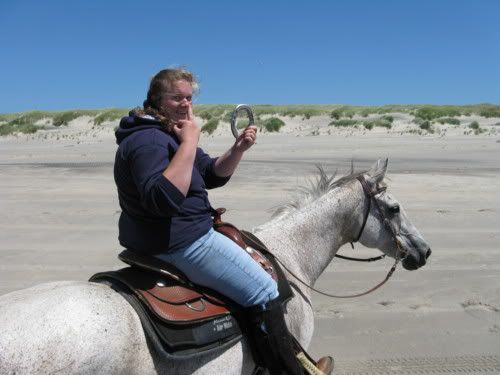 Stupid shoe.