My new two-headed kitty...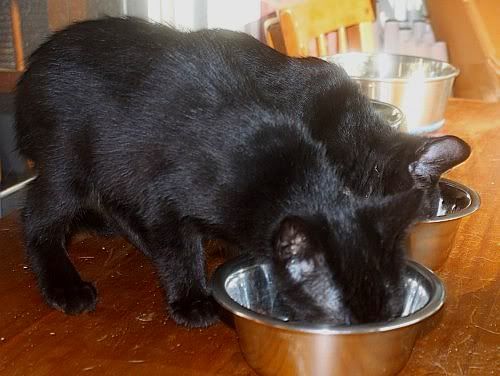 Just kidding... but that pic came out funny!
Simon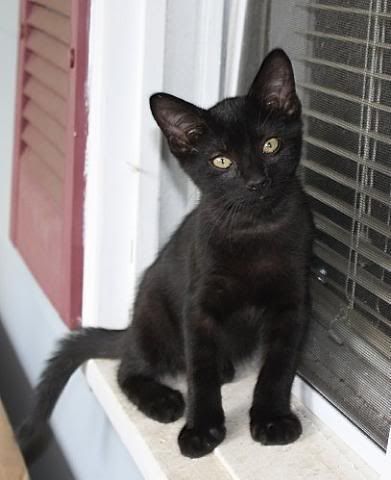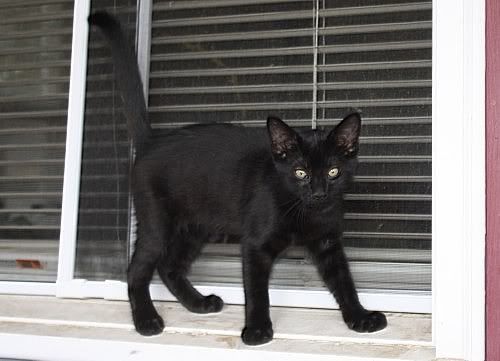 Garfunkel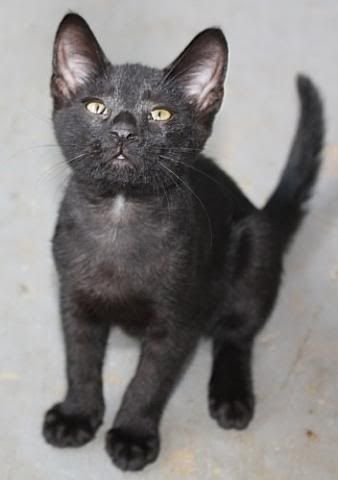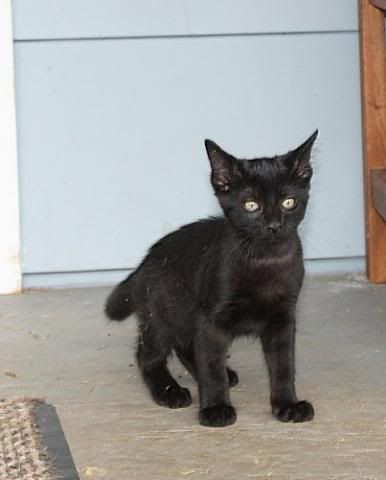 Showing off some moves...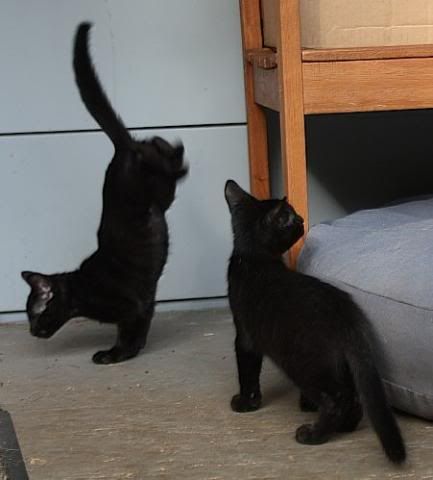 Sepp is whining behind the door...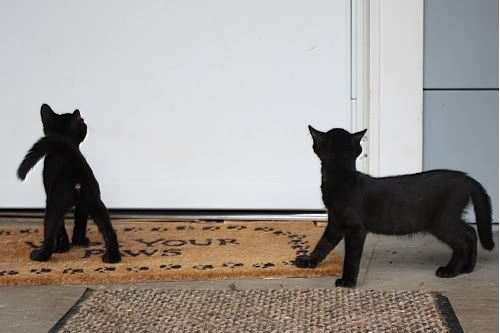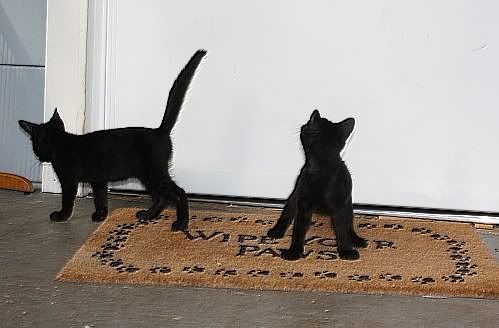 "Yeah... I'm cool like that."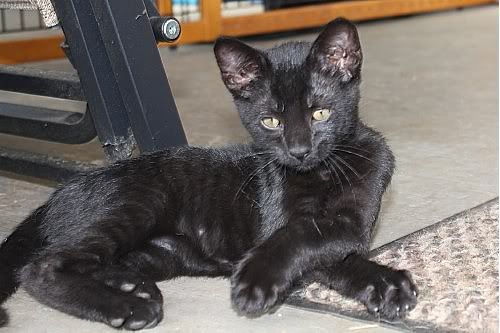 Those guys were on their way to a gassing shelter... so I agreed to take them.
I asked the "owners" to wait a day or two before dropping them off until I knew what was going on w/Faust.
Lo and behold, when I got home from the vet yesterday, they were sitting on my porch.