Here is our newest addition, a five month old male Cape Parrot!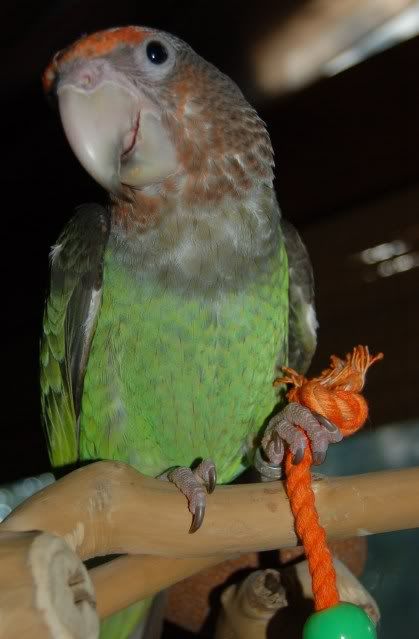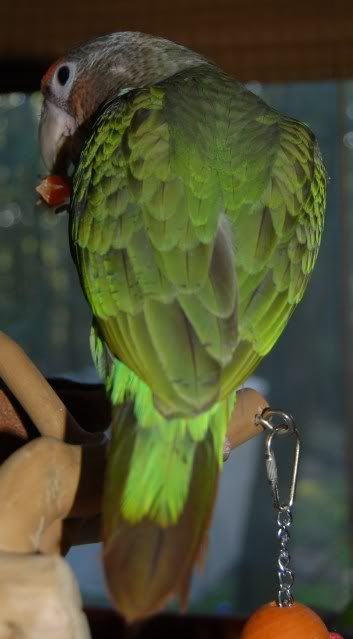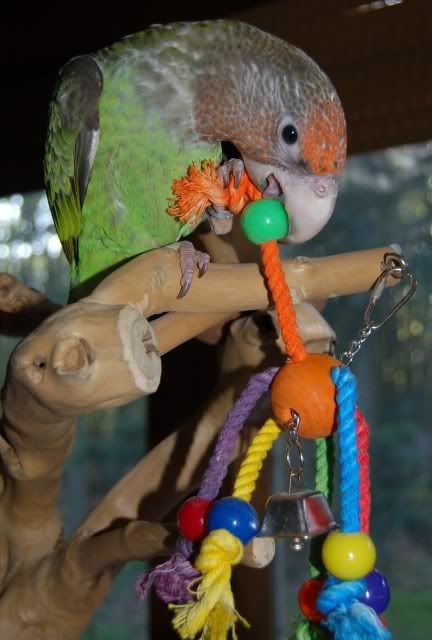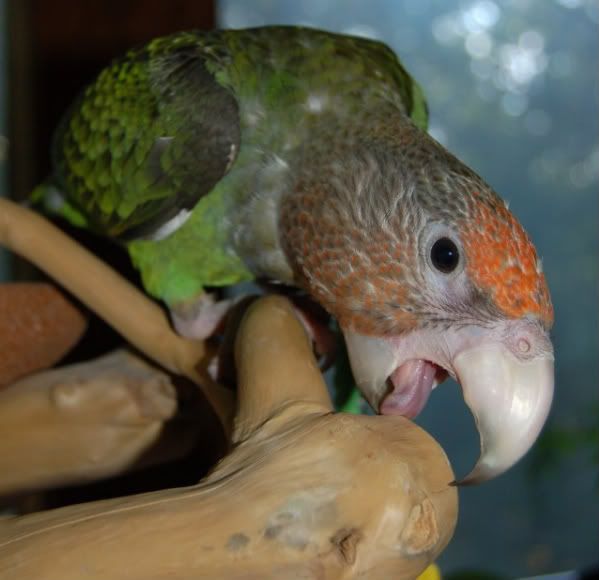 We've been looking into larger birds for quite some time and this little guy made the decision for us. I was talking to his owner today and the bird jumped off his perch, walked all the way across the floor to me, and proceeded to try and climb up my shoe onto my leg!
He's extremely sweet and amazingly dog-like in his personality. He's about 10 inches tall and his head is mostly beak but he's very gentle with it -- he likes to "taste" everything and mouths your hand and fingers like a puppy teething. He already says "hello" and makes lots of noises that will probably become words as he grows up.
So far, the dogs have been *really* good with him -- when he flew off his perch today and landed on Tucker's face while Tuck was sunning himself, Tuck just sat up and shook his head, then went back to sleep. Katy wants to play with him, but that ain't happening. We haven't tested Mac with the bird yet, LOL.
Oh, and he needs a name, so suggestions please! Right now, "Finnigan the Hooligan" is the front-runner.