So the Squeaker got shaved this morning. The chick doing it was just awesome, I'll definitely go back to her. All the staff members kept coming back to coo at Niobe and tell me how good she was. They were shocked that she wasn't sedated and had never been shaved before but was still doing so well. I helped hold her during the shave, so I don't have any pics of the actual process, but I do have before and afters:
Before: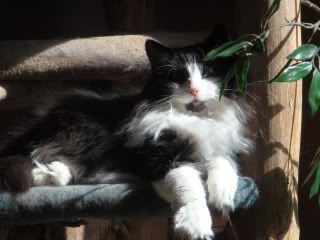 After, with the clump of hair - notice it's bigger than she is:
And then once we got home: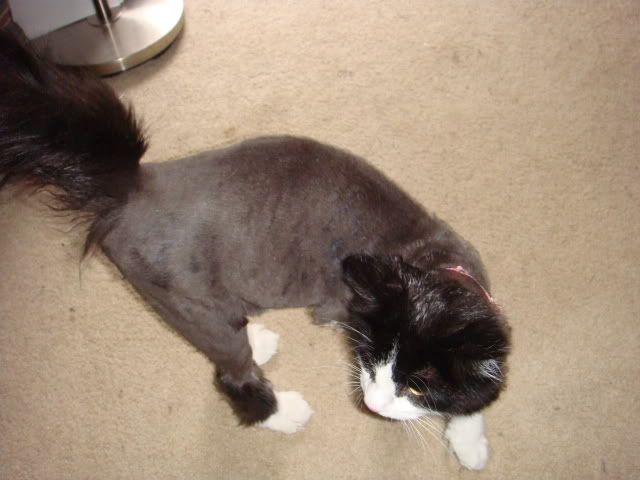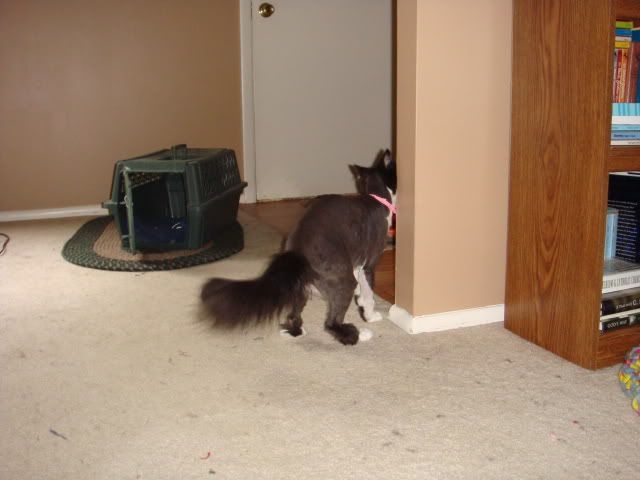 She looks so weird but feels like velvet. And now you can see her pretty pink collar,
.