I was at work last week and this ginormous box came. We opened it up and this is what was inside: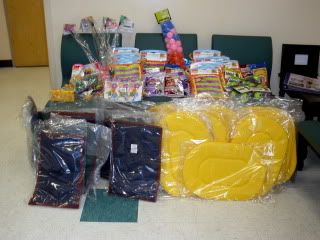 Here's one of the cats checking out all the new stuff. We were going for a cute shot of the cat sitting amongst it all, but she was not cooperating.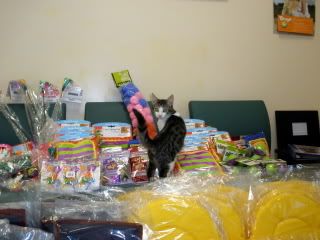 Thank you so much Christine for all the great stuff for the cats!