This past weekend I went horse camping at Silver Falls with my sister and a few of her friends. My friend was supposed to watch Seth for me [my other dogs go to my parents, they refuse to watch Seth] and my friend forgot. I didn't want her to feel like I was throwing him at her, so I decided to take him camping. I wasn't sure how it would go, I brought a ton of ace with me just in case :p He was AMAZING! Everyone thought he was adorable, the first ride out he ran around and wasn't sure where he was supposed to be. After that he would hang out behind one of the horses, mine, or whoever was in front. Other dogs rushed him from their camp sites and he ignored them. He actually listened better while I was up there than when I'm on the ground haha. The coolest part about it is that a lot of people thought he was Pit Bull or had some Pit in him and here he was with livestock, running around happily just like a cattle dog would. He really amazed me, he was a great trail riding buddy and awesome camping partner. I'm excited that i have two dogs that I can take riding! He was also better than LiLo in that he never once tried to bite my horse.
So my sister brought her camera and it's really hardcore and we didn't know really how to use it properly so here is what I have for pictures:
http://img.photobucket.com/albums/v11/p ... CN1729.jpg
There was a creek behind our camp site. We went wading down there and tried to get Seth to go swimming. I got to really hear him bark for the first time, it's pretty ferocious, he was really frustrated because he didn't really want to get into the water.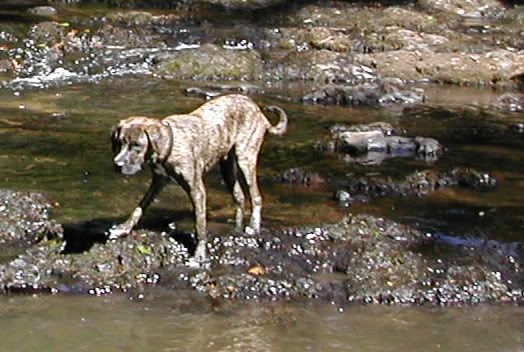 He was super unsure about the whole thing.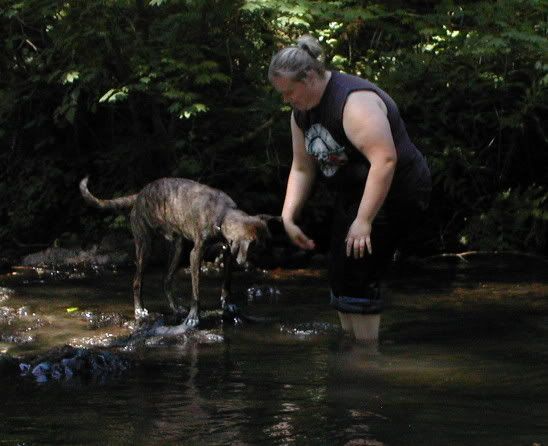 Trying to explain to him that water isn't that bad and that we're having a good time.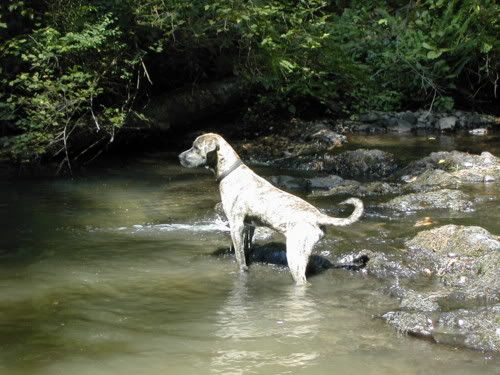 His "Balto" impression.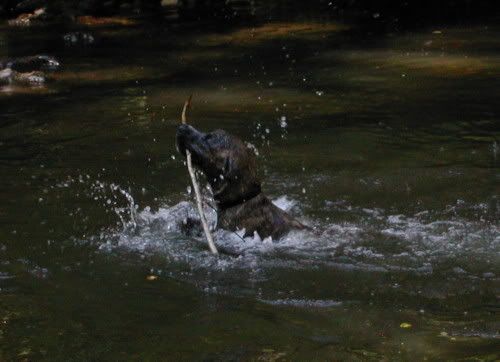 Swimming with the stick.