So I got rid of my 20 gallon fish tank and my ONE Gourami and got these instead: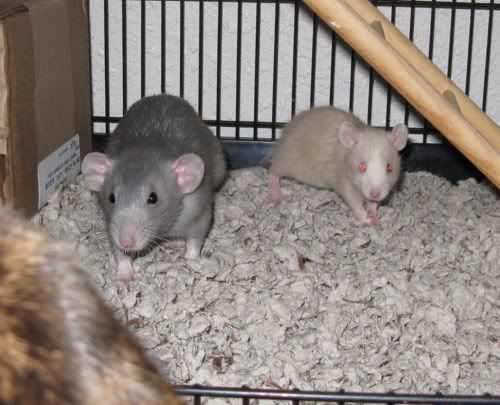 Chase is the Blue dumbo eared guy and Liam is the beige dude. Chase is about 10 weeks, Liam is about 6 weeks.
Chase eating some special k.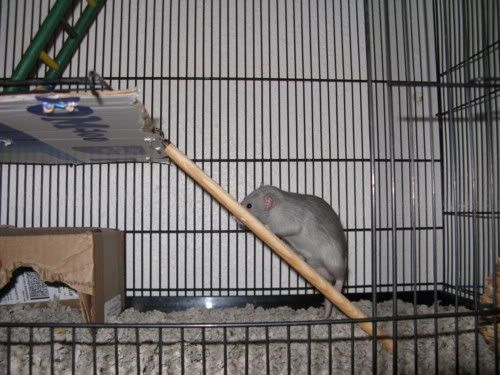 Going up to the 2nd floor.
LiLo thinks that they are squirrels... I kind of told her that's what they were anyway :p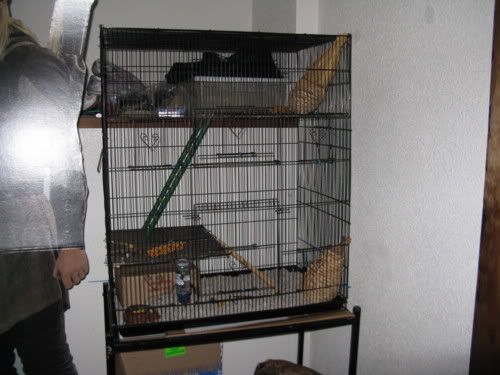 Their cage.