Almost gave me a heart attack...
"What the hell????"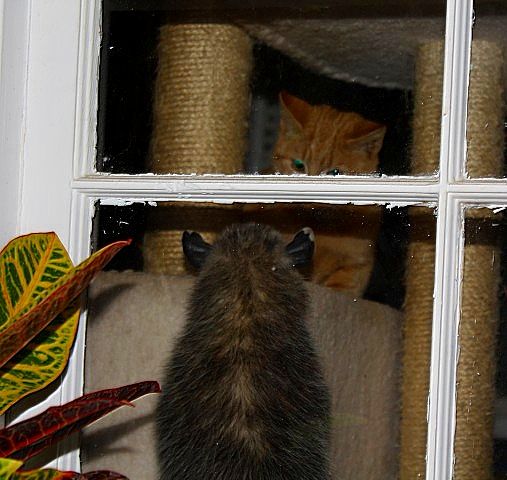 "YOU'RE not a CAT!"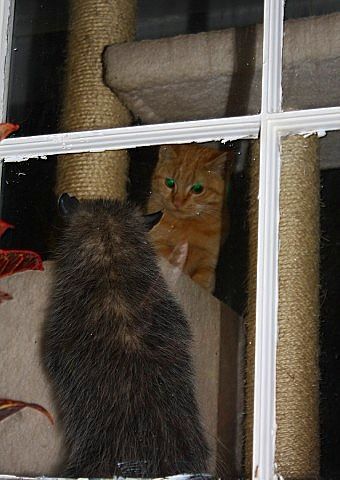 Kinda cute... for an oversized rat.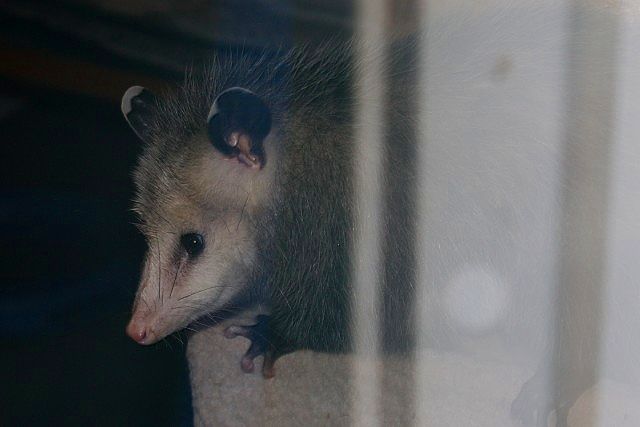 After making lots of noise by pounding on the door... he finally slowly ambles off the porch and down the steps.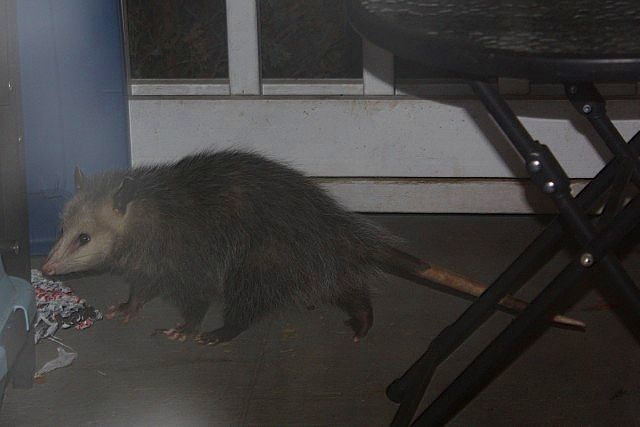 Needless to say, the cat window is now locked at night and the felines are confined to the inside until morning.
By the way... does anyone know if this is a baby or an adult???