Well, Oregon, best known for it's awesome ability to always be hydrated, has proven this by raining, and raining, and raining, ALL day. I went to my parents, brought the dogs and took some pictures of Seth & LiLo. I should mention i did absolutely nothing today.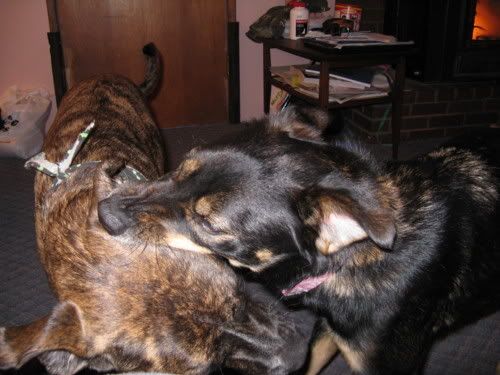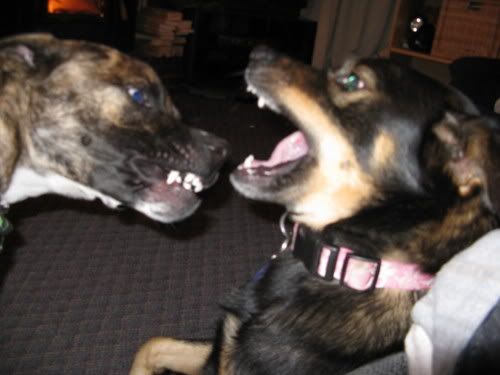 Hahaha Seth looks evil here.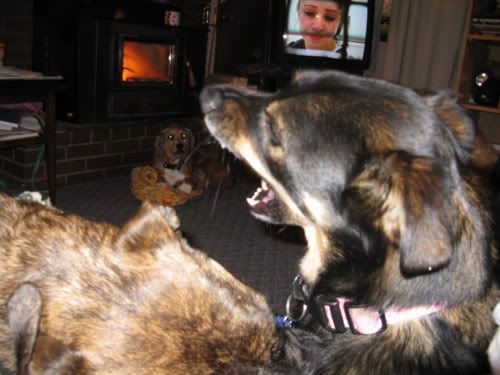 It almost looks like LiLo is a giant and is about to chomp Sofie in the background haha.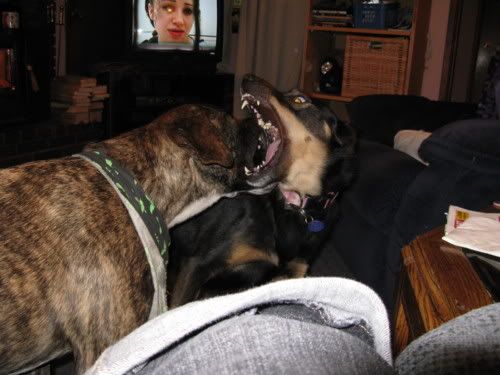 Vicious LiLo.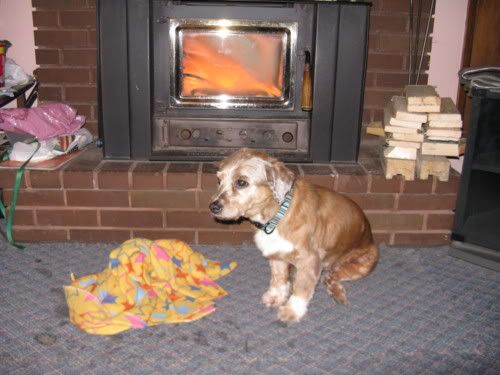 Sofie by the stove.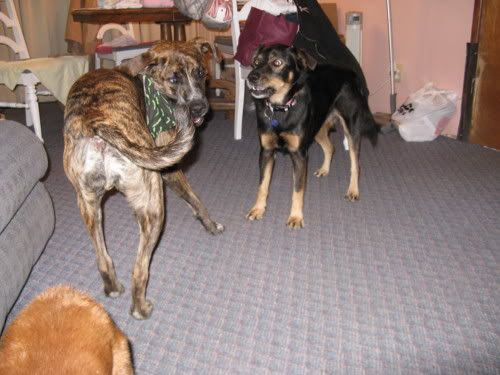 I'm gonna get yer bandanna!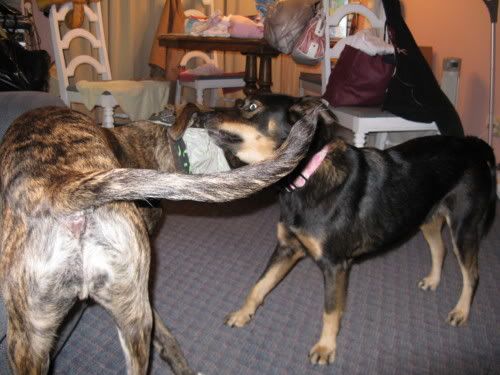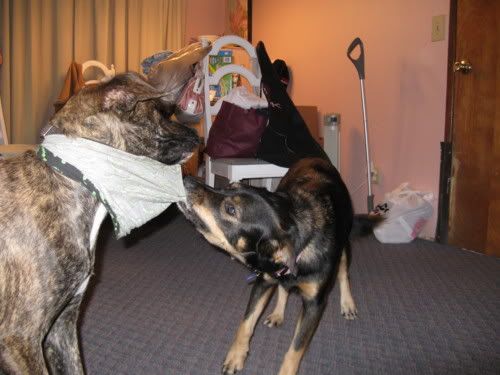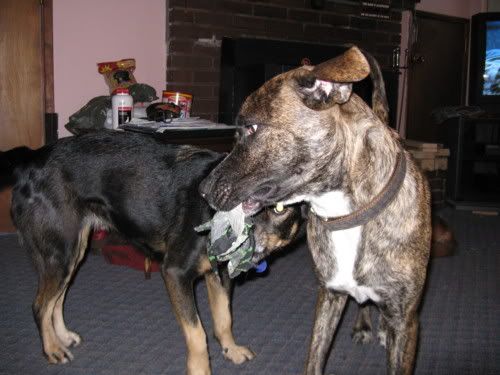 And it's off! This is a great toy for them now haha.