And two nights ago he brought a racoon!!!
Of course by the time I ran to get my camera... the racoon ran off.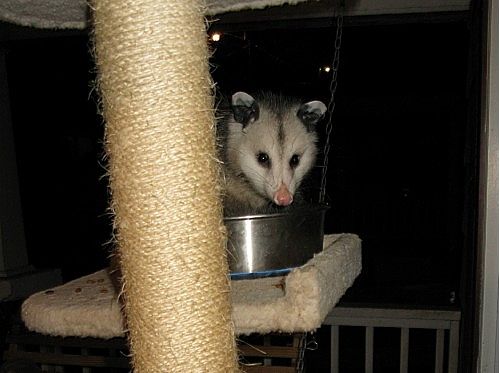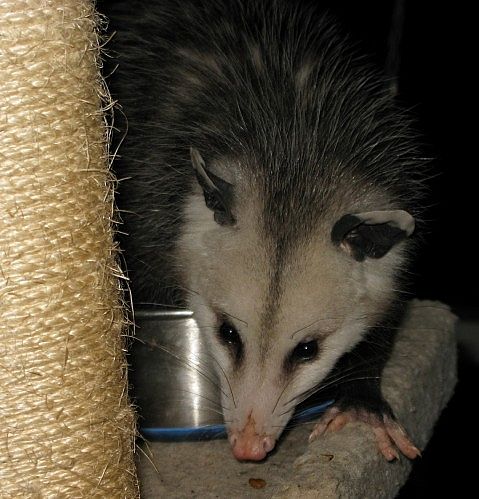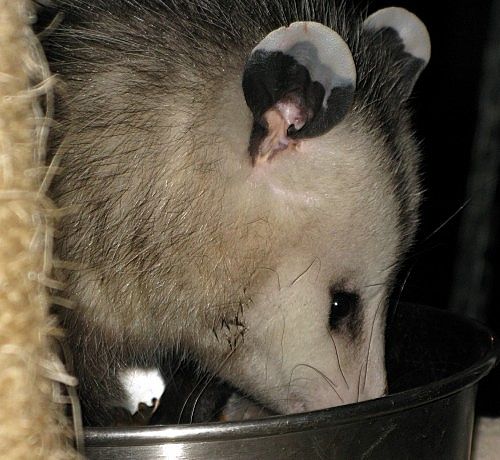 Clyde's checking to see if I have left
him
some oats...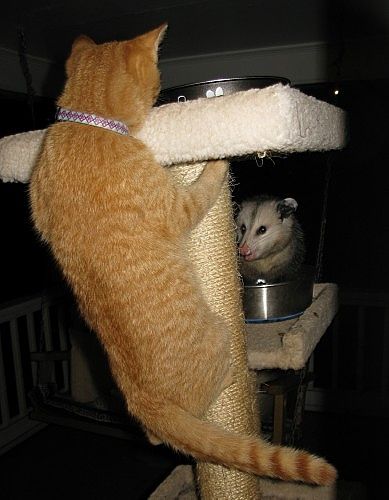 "Hey LADY... I'm tryin' to eat here... back off!"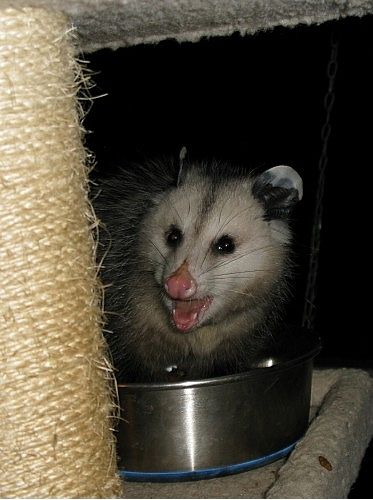 And, NO... I haven't tried to pet him yet.