Well before it rains and she becomes wild mare of the cimarron I took a couple of pictures. I actually went out to take a picture of this disgusting ruptured tumor she has [another topic coming up tomorrow!] and I totally forgot to take pictures of the nastyness because she was being a dork!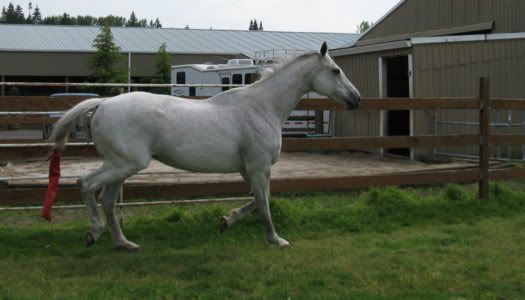 Trotting like a goob.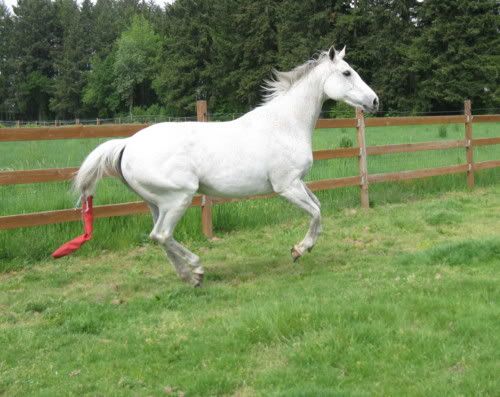 I either jumped or hissed at her and she got all uppity about it :p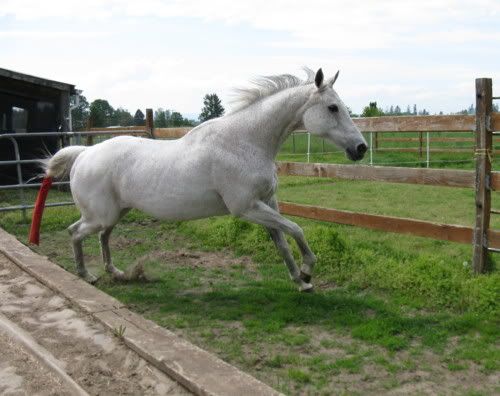 Love this picture.