As I walked across my living room, I noticed my 7 yr old DSH Sunny laying in the sun. Looking precious!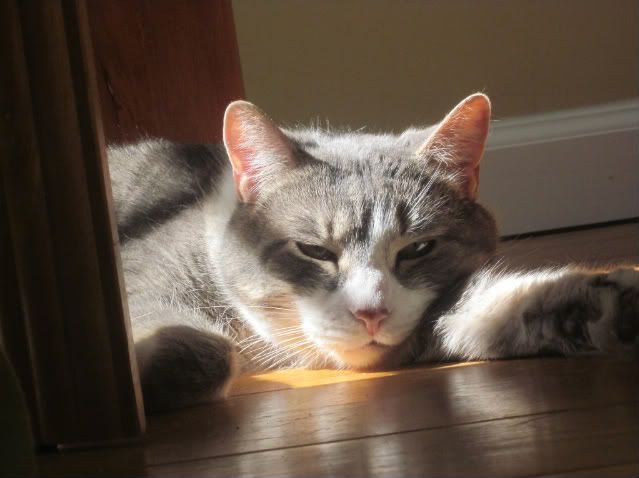 Then along came trouble! In the form of a 1 1/2 year old Bombay mix by the name of Sasha Marie!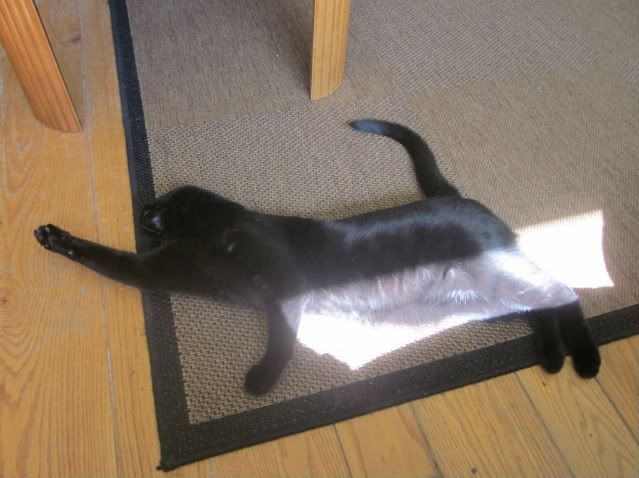 "Look at me ma!"
"Hey! Are you looking??"
I think she may be a little bit of an attention hog!