Sofie and I walked to the park today, it's a few blocks away and the walk was kind of slow but we made it! [And we made it home too!] She had a good time sniffing everything and people thought she was cute in all of her old lady glory.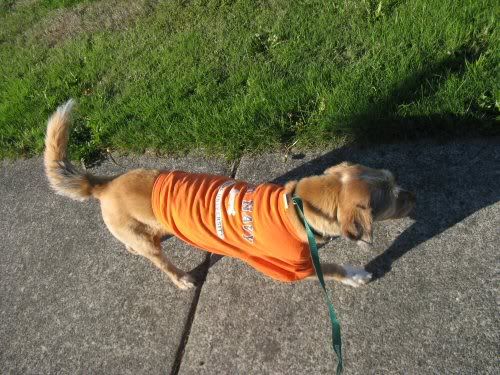 Heading to the park.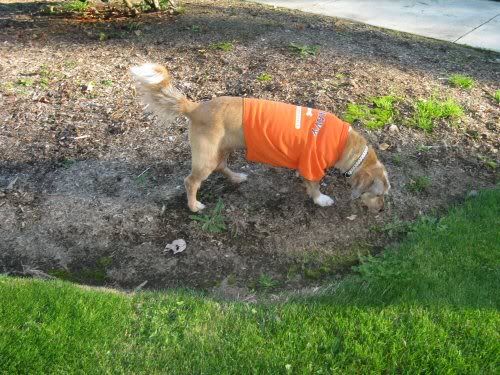 At the park.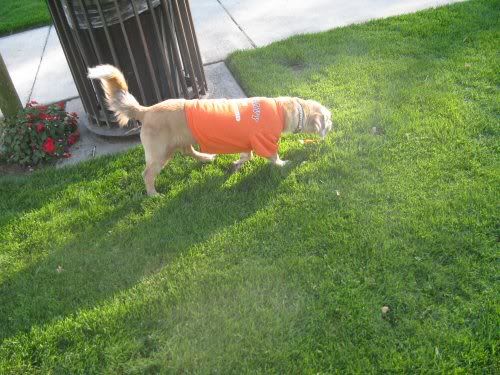 Walking around, she checked out the garbage can FOREVER. I wonder how much she can actually smell...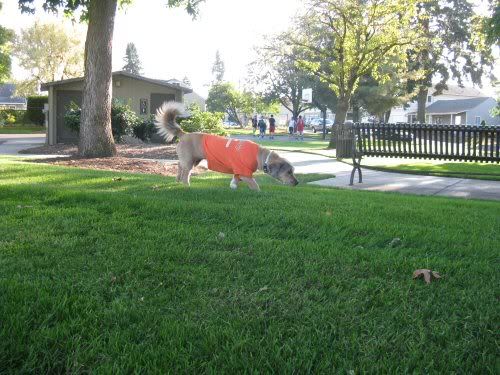 My favorite picture of the day, she looks happy.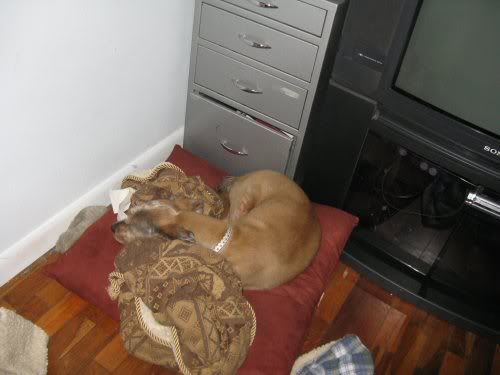 And this was her snoozing last night after eating an entire can of k/d!