So I'm a crap mom and forgot yesterday was Seth's birthday! He's 2yrs old as of yesterday! He's been in my life for a year and a half and has turned out to be a great dog.
In March of 2009 my cat Pause died under anesthesia. It was the worst day of my life and I decided from then on I would not be getting another cat. In April of 2009 a gimpy 9mos old Seth then called 'Thor' walked in the door of the clinic. From the moment I saw him I thought he was a total goober and that I wanted him. I "fostered" him for a week and then signed the adoption papers. My parents were under the impression he was being "fostered" and that I was "looking really hard" for a home for him
He was kind of a boob at first, chewing on things he shouldn't, digging holes in the yard etc. Then he had a butt squirting issue that needed taking care of. [eww!] All in all he's turned out to be an amazing dog. We're trying our hand at Schutzhund right now and he's showing a lot of potential, I'm not sure if he'll do protection work but regardless he'll make a great detection dog [or so our trainers keep telling me!]. We've been having a lot of fun learning to track and doing obedience. He's still a total gooberhead but he's learned how to sit/lay/heel in two different languages, he can roll over, shake hands, and he plays dead very dramatically. Needlessly to say he's a pretty cool dog and I thank the stars for bringing him into my life. He came to me just when I needed him the most.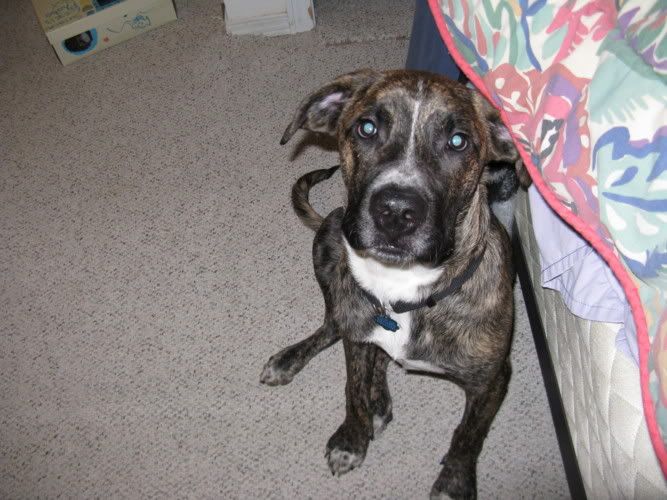 First day home. Goob!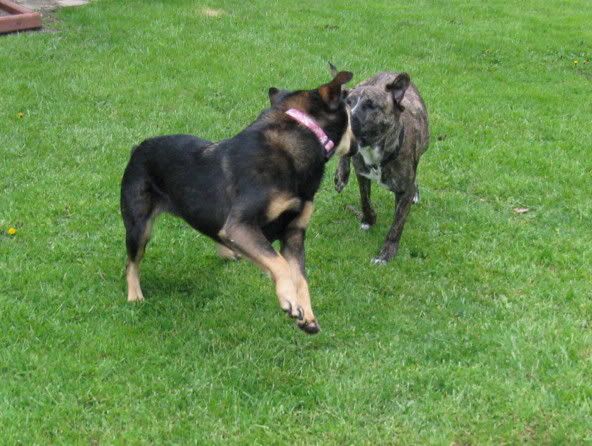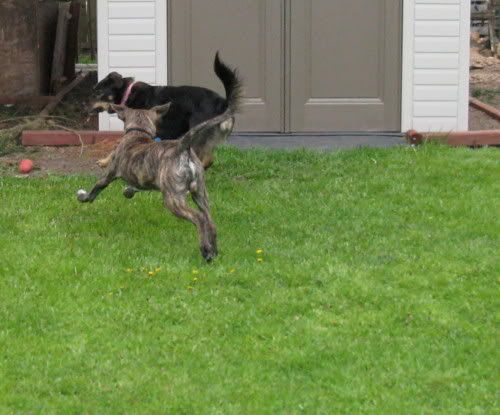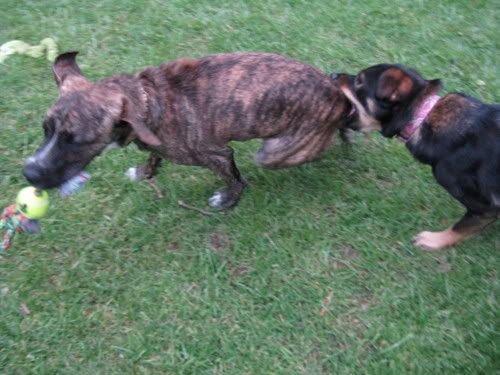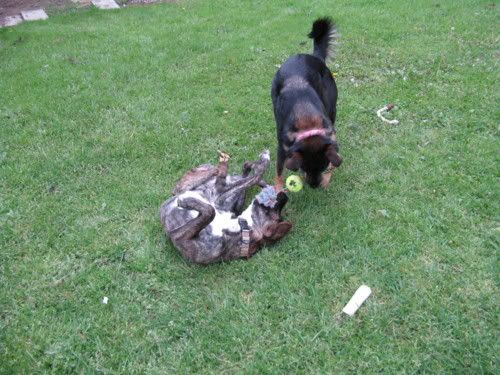 Seth & LiLo were fast friends.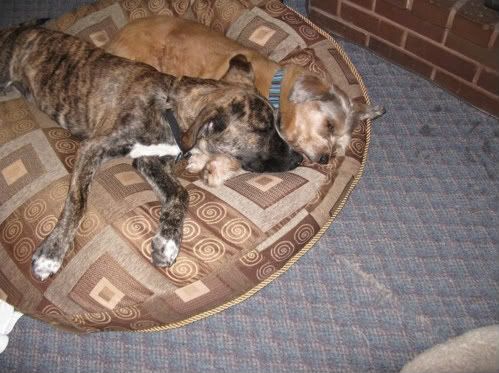 Sofie tolerated him and still continues to do so.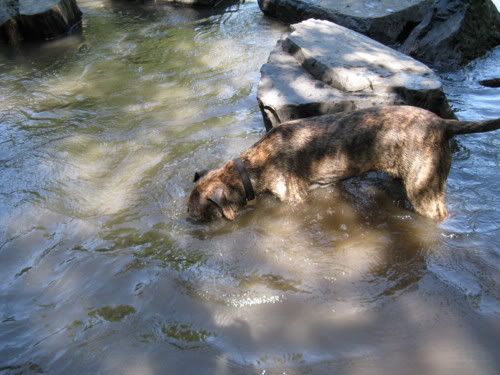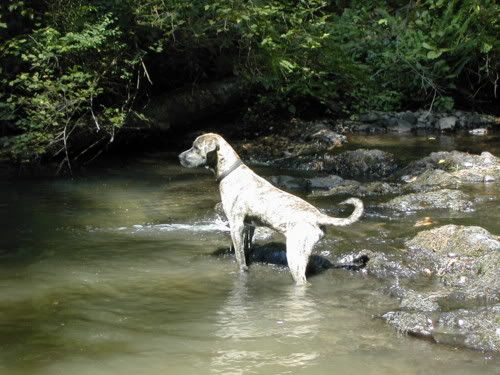 He turned out to be a GREAT trail dog.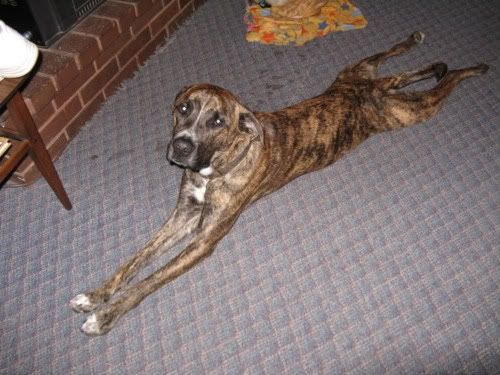 He's kind of a dork.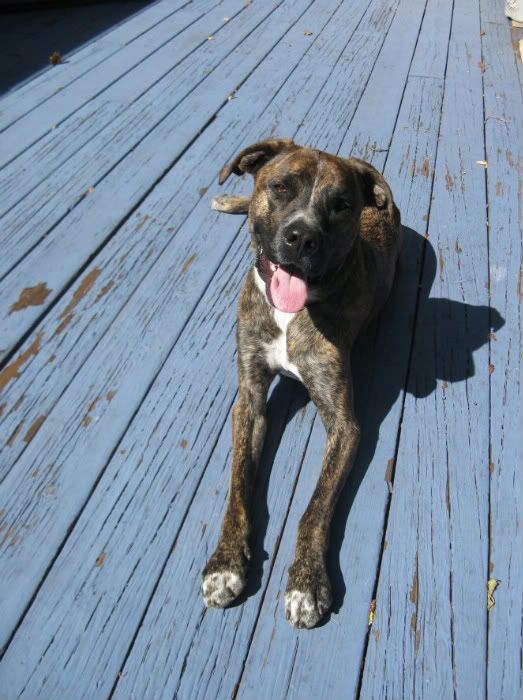 But he's a great dork! This is currently my favorite picture of him, I need to break out the camera and take some new ones.
Happy Birthday buddy!