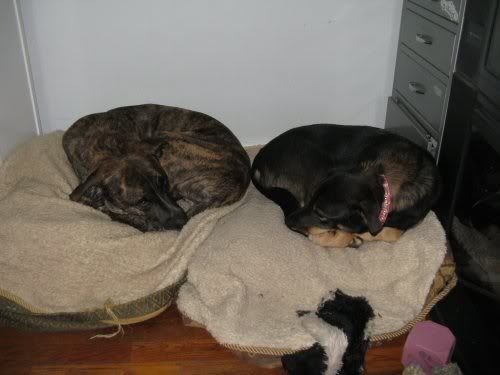 Don't they say something about letting sleeping dogs lie?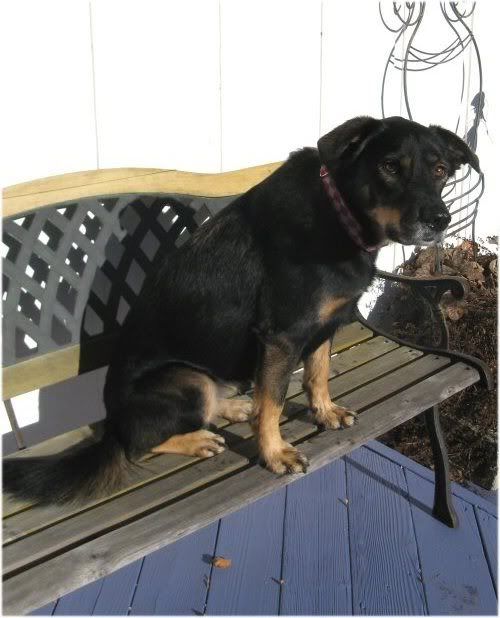 Loo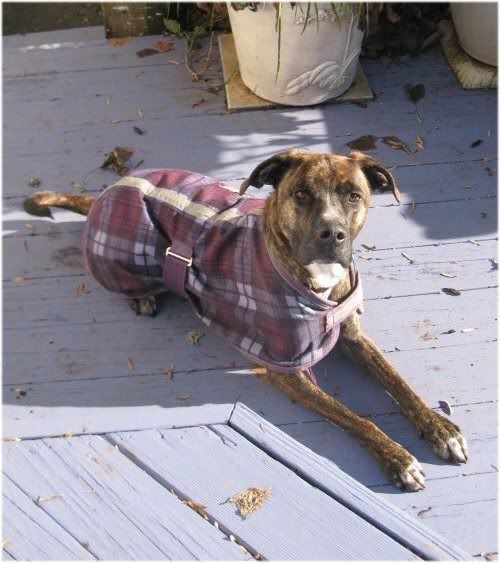 Seth
And I was going through some pictures -
LiLo as a kid - about 14 weeks: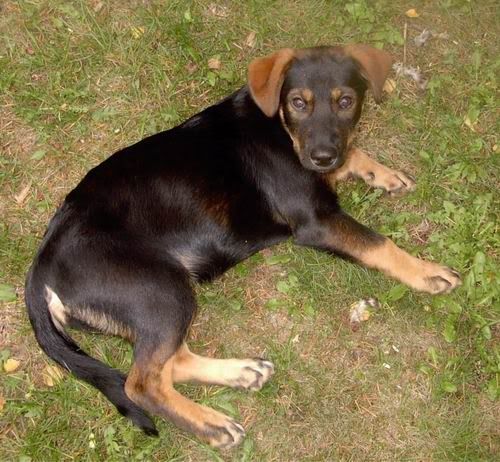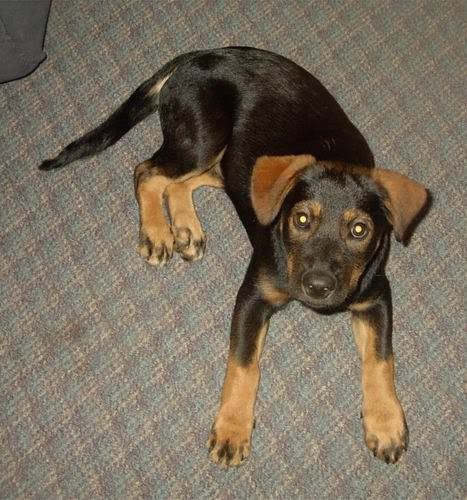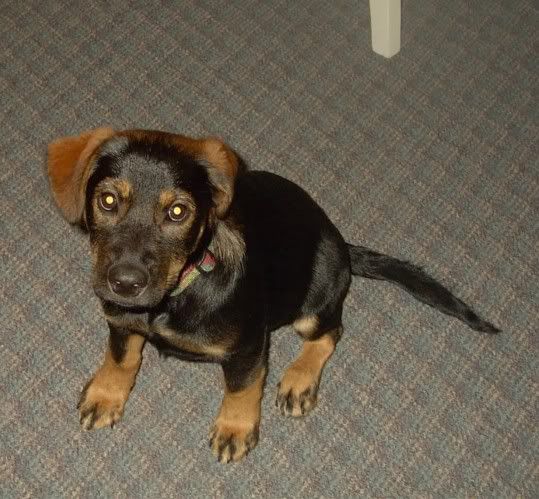 Seth when I first brought him home - 9mos: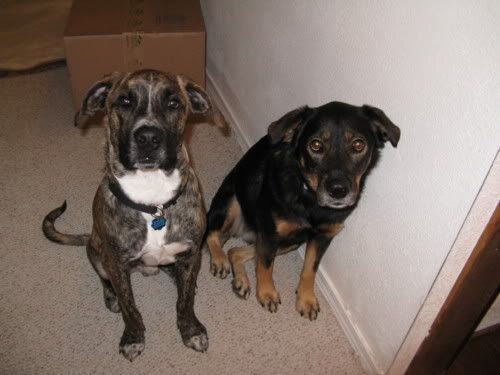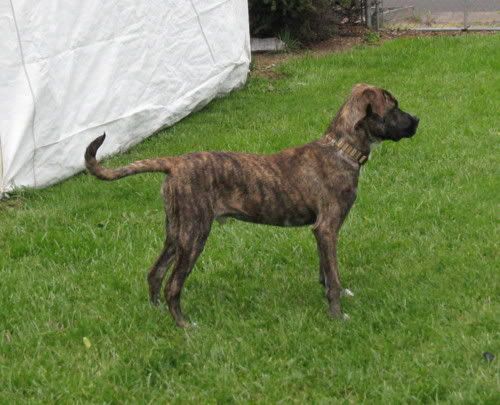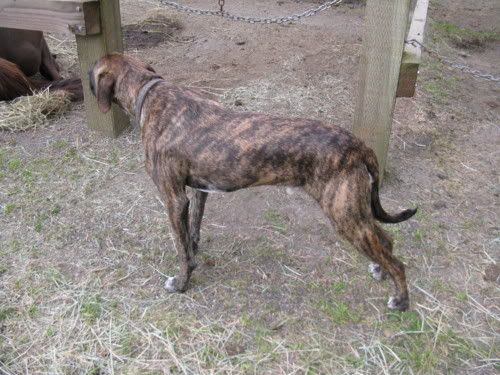 Somewhat of a comparison side shot... he looks weird because he was very worried about a horse that was laying down when we were camping. He wasn't sure what was going on.
Pic w/ pony, Seth was growling and super worried: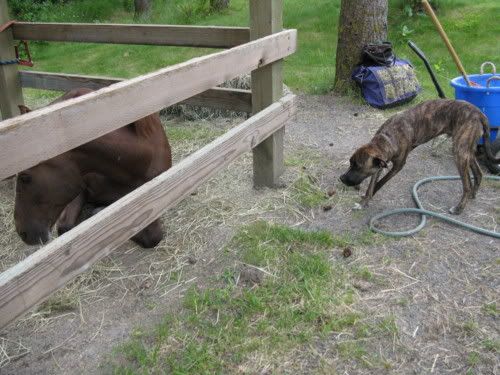 He hasn't changed a lot but I think he looks more mature now, if that's possible for him