I work with a girl who also has a horse. She let me come out to the barn with her a few times and ride her mare. She's come out once to ride my horse but it was a while back so she came out to ride today. She's a really nice rider and I'm hoping after school is out [she's only 17 :p] we might trade ponies and my horse will go to her barn for boot camp and I'll just putt around on her mare at my barn
Kelsey [coworker] likes to jump but her mare had a suspensory tear injury a couple of years ago - she's sound now but probably shouldn't do much jumping. If she borrows Cairo she'll be able to do some jumping so it would be a fun trade all around and my horse might come back with some good manners
Anywho these are pictures from today's ride on the hairy beast!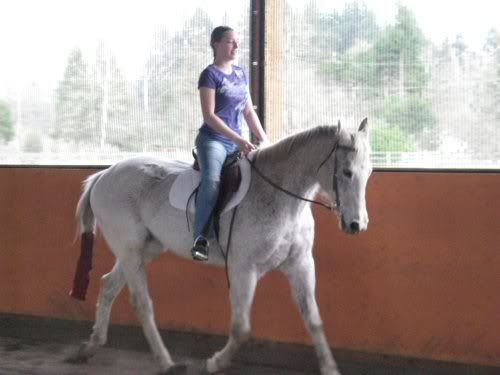 Cairo says: "I hate my life!"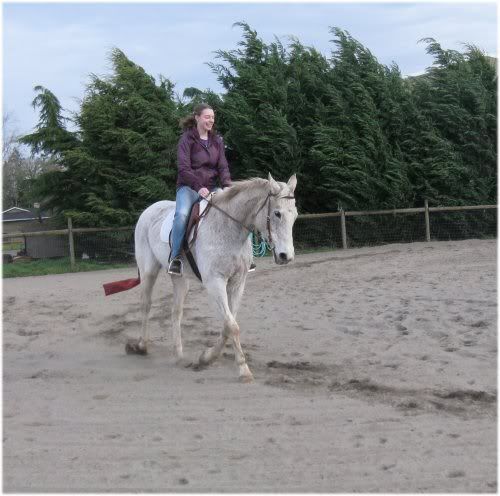 Cairo is still not really a fan of "working" but at least Kelsey was having fun!
Cairo making an attempt at actually working and using herself.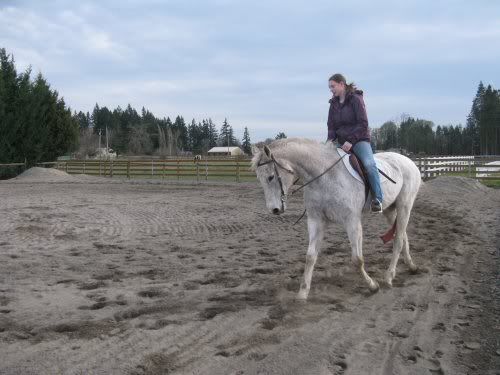 I just like how this picture came out.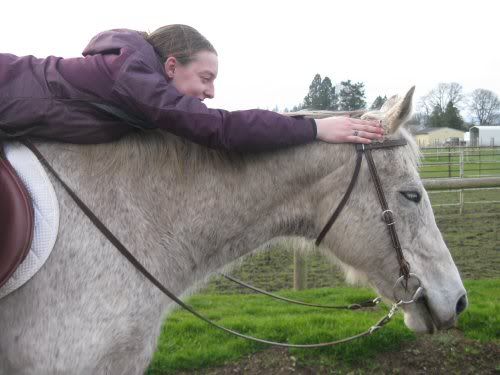 Trying to get a picture with her ears forward