Vixen is my new foster dog. She should be going up for adoption soon, and I don't anticipate her being here long because she's so darn cute, and pretty sweet, too! She's not really my kind of dog, but she's growing on me.
Vixen quickly learned what dog beds and hooves are for.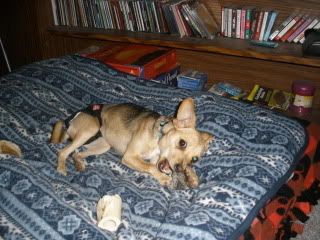 Renee has finally decided that Vixen is all right and can share a bed with her, just as long as Miss V sleeps in a crate at night.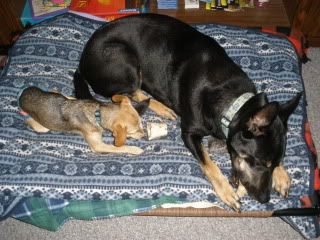 This is from our big walk today.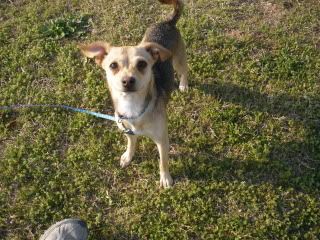 Another one from our walk that shows off her crazy ears.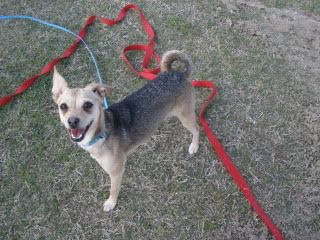 And here's a few new ones of Renee from today's walk.
Enough with the stopping for pictures, let's go already!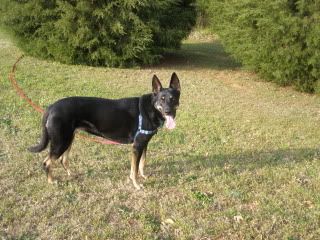 Did you hear that?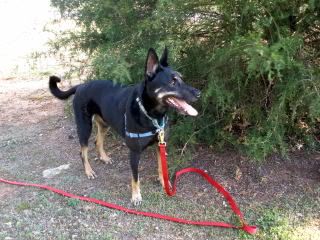 Time for a drink.