We took the horses to Astoria today. It was my friend Kelsey's first time riding at the beach and also me and my sister's friend Lynna's first time at the beach riding. We had a lot of fun, the weather held out for the most part, we only got rained on seriously once for about 15mins. The only bummer is that the trails were completely full of water, but I'm not gonna lie - I'd much rather be running down the beach!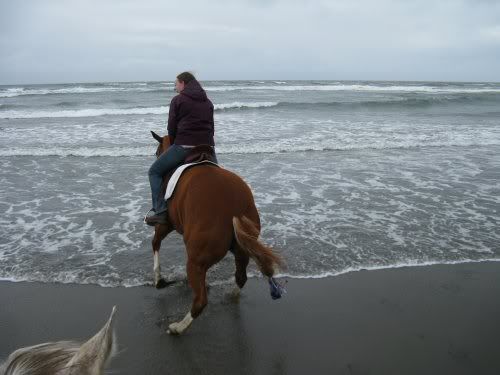 Candie says "I am not a fan!"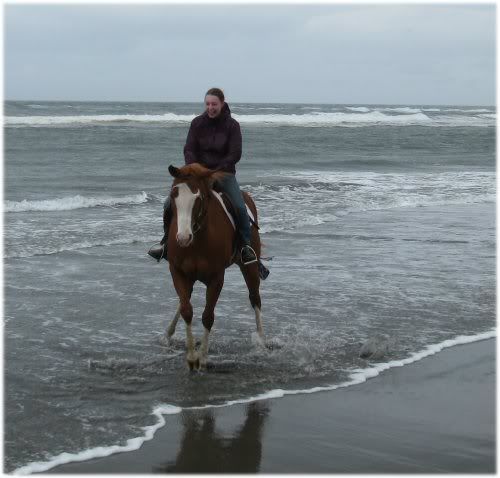 Still not overly happy with the moving water.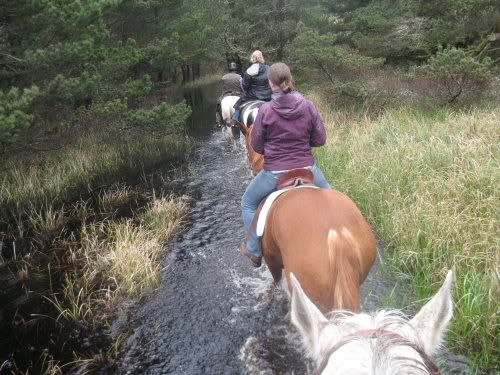 After walking for about an hour through water that was sometimes up to their chest, Candie decided the ocean wasn't so bad.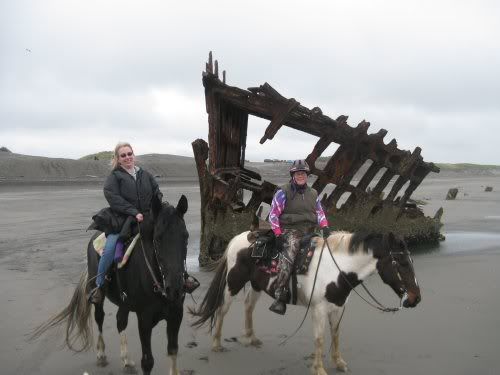 My sister and her friend at what is left of the Peter Iredale.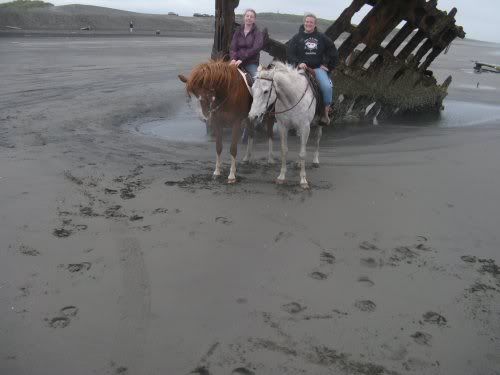 The horses weren't cooperating and Cairo wanted to eat Candie for lunch.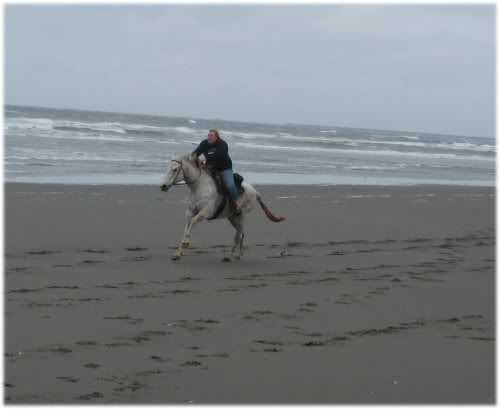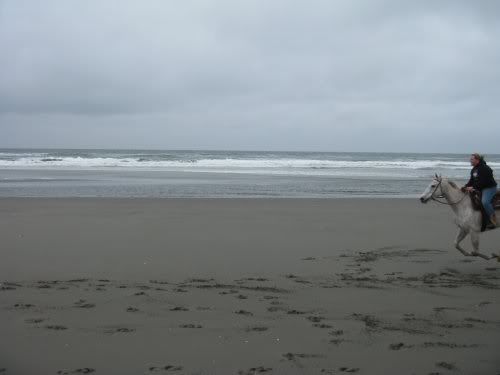 Cairo and I running down the beach, I like the expression on her face in the 2nd picture.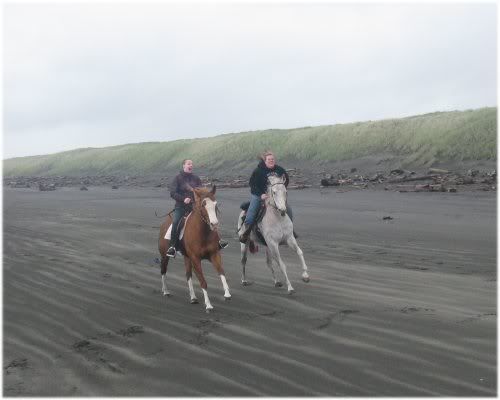 Cairo and Candie, it was cool that they ended up on the same stride.