I think I posted last year, pictures of my friend and I riding to my old High School. Yesterday a friend brought her horse out to my barn, we were only supposed to be going for a trail ride down the road but my friend suggested riding to her brothers which is actually close to my parents. So we ended up riding into part of town. It was a TON of fun. Both horses were really good up until it was time to go home. My horse was tweaking out because we left my friend at her brothers and went to my parents - she didn't want to load into the trailer, a few come to jesus moments later she lost a shoe and in the trailer ride put a huge hole in just above her eye. She can be such a dork sometimes. But regardless, I love her so much. It's great to be able to take her places and ride in heavy traffic and not worry about her being really bad or naughty. We were pretty well received by everyone we passed. It was cool.
Oh and apparently my friend's brother let her horse into his house and he took a big crap on the living room carpet. Some people are so smart :p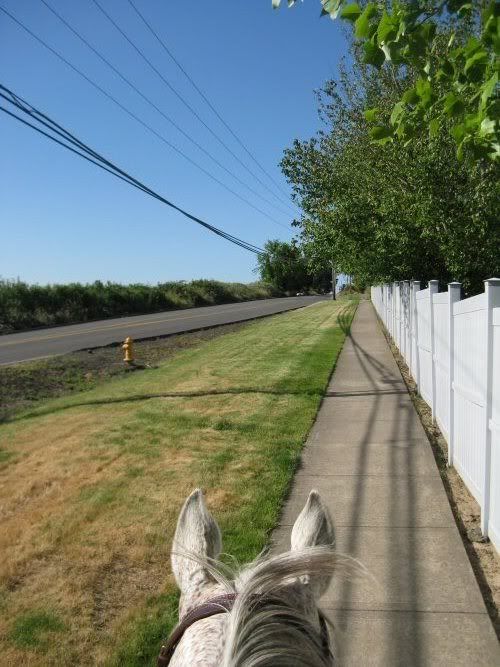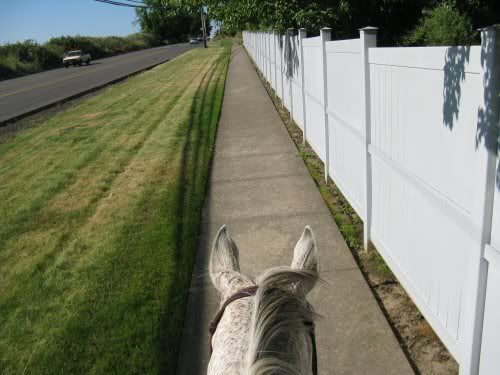 Going down the road.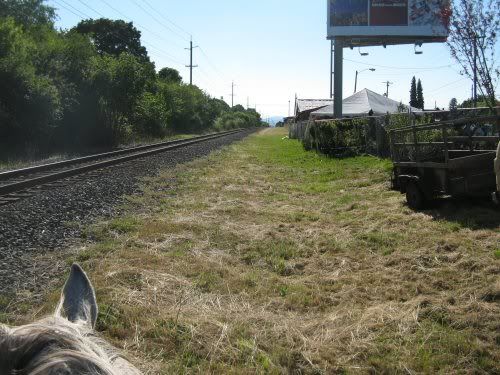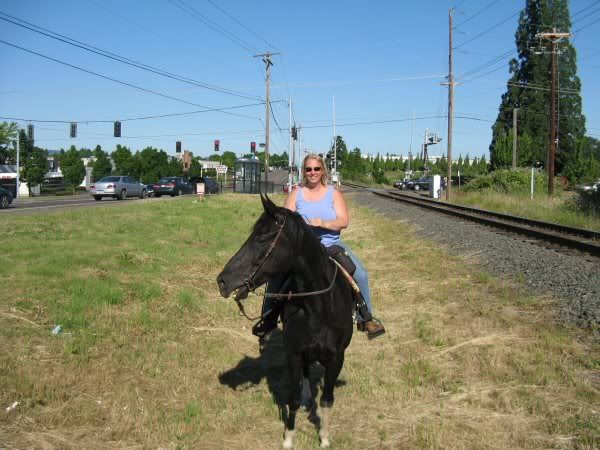 Made it to the main Highway, my friend Lynna and Primo.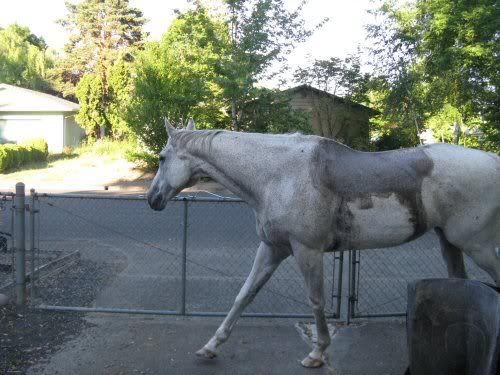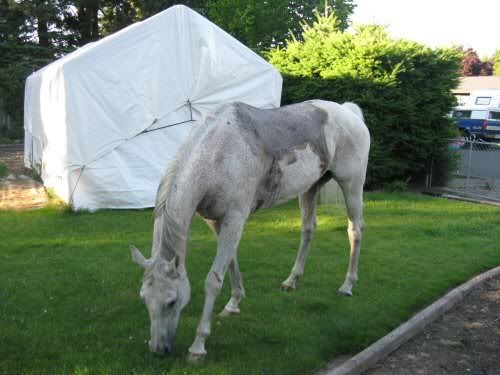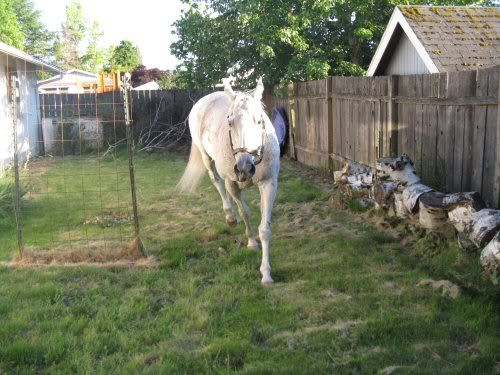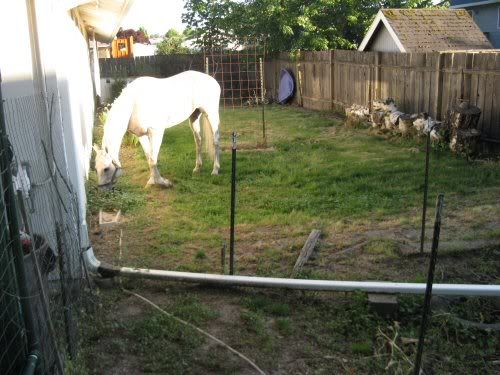 In my parent's yard!