I had two hens, Kiwi and Egypt. As I posted in the Rainbow Bridge section, Egypt passed away yesterday. Kiwi has been sitting on air for almost 3 weeks. She is a cochin/silkie cross and they like to get broody. She's a hen I actually personally hatched and she's adorable and lays small white eggs. I felt bad that she would be alone and it's sometimes hard to introduce adult chickens into a new flock because they will pick on each other and Kiwi has always been the low man on the totem pole anyway. I called around and a feed store about an hour away had chicks. My mom and I drove out and picked up three, a Barred Rock, a French Maran [who will also be black and white/barred] and a cochin bantam.
Kiwi was totally excited when I brought them into the coop, she started talking to them immediately. I put them under her and they've been with her ever since following her around and laying under her when there is "danger" near. Chickens are so amazing to me because they can hatch and be self sufficient, or they can be shoved under a hen and learn who is "mom". That's so wild to me.
Anywho - here's some pictures of the kids. I have named the Barred Rock [the oldest looking/biggest one] Isis in honor of Egypt, and my mom named the Maran Maggie. Not sure on the little cochin yet - she will be small so I'm thinking 'Squirt' but I'm not sure yet.
----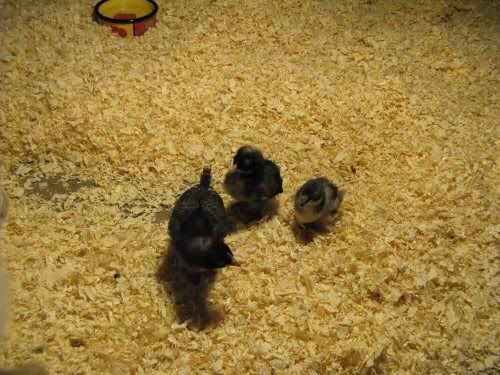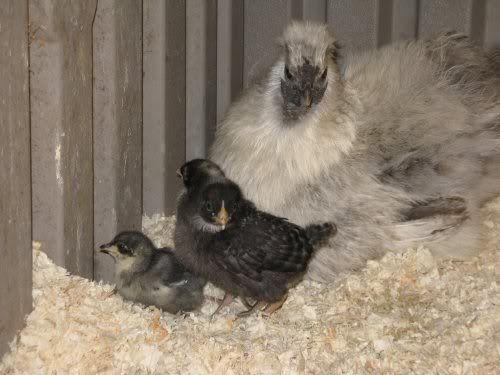 ----
It was a nice day so I grabbed a couple of pics of Seth and LiLo. LiLo was rolling in something and Seth was playing with what remains of his wubba.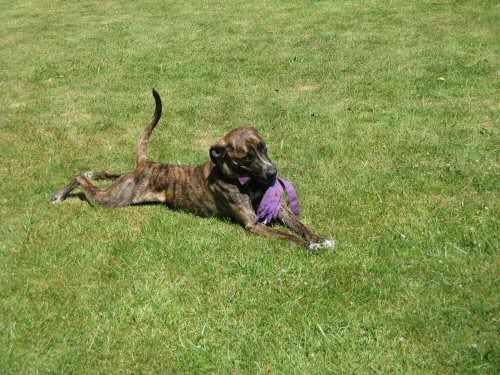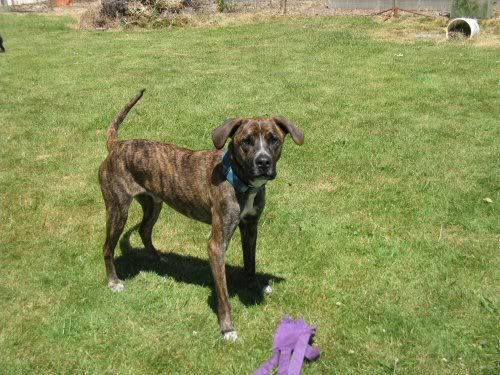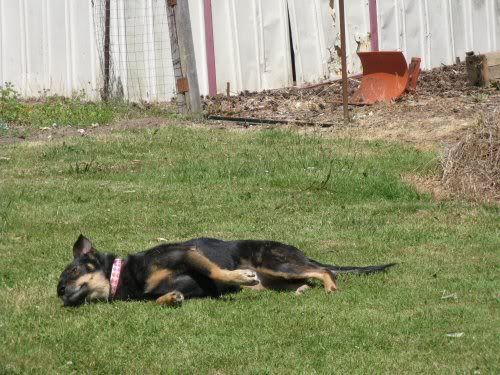 ----
And lastly, my cat is a freak. He loves his carrier. Whenever I bring it in he gets into it [but then gets pissed because he knows we are going to the vet.] I take him in on a harness nowadays and bring him home in a carrier since he has to be sedated - I recently took him in for his yearly "everything" day and he's been sleeping in the crate every night since. Such a dork. We have clients that get scratched and bit over putting their cats in carriers and mine walks right in
His face looks a little weird... he's either having a herpes dermatitis flare up [which would be new for him] or he's scratching his face due to allergies. He got a depo-medrol injection the other day and his face doesn't seem to be worsening so I think it's due to his food allergies.