I went to visit my friend at the dog boutique that she owns today, and I hung out with her and her daycare dogs. There were two that I wanted to steal. The first was Nellie, a 140 lb Great Dane with a short crop that I actually really liked. And she was a total love-bug. I'm pretty sure that if I'd sat on the floor she would have been in my lap. As it was, she just hung out at my feet or with the top of her head shoved into my belly so I could scratch the back of her neck: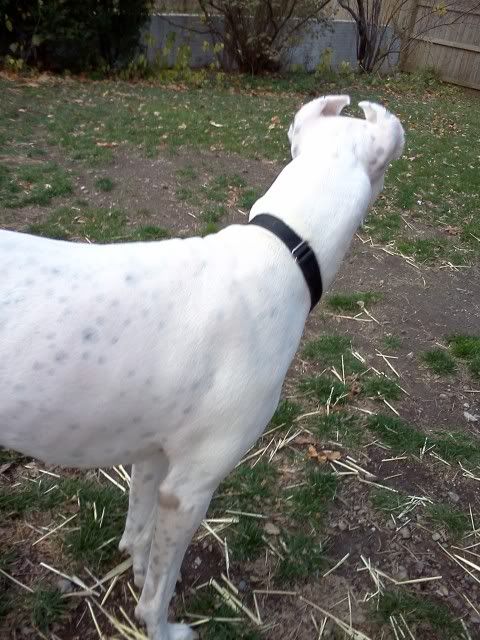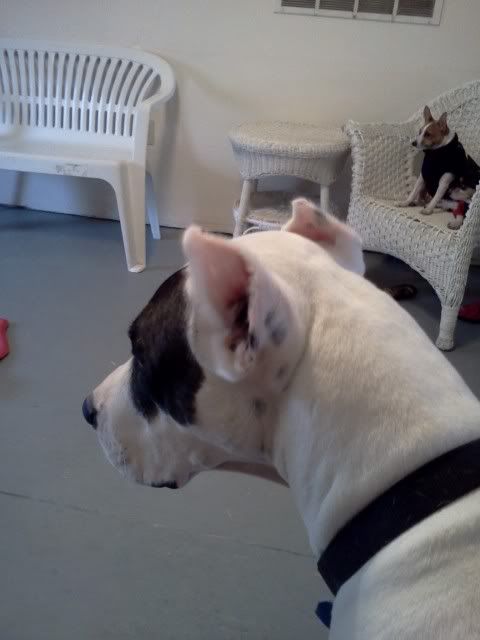 The other one I wanted to steal was this adorable little Weiner that reminded me of Fig with her attitude. She kept snuggling in my arms and nibbling my ear lobes, and she managed to french me a couple times,
.
I felt like a Disney princess with all the animal love I got today!