I recently heard some very sad news. Christine's feisty little girl, Daisy was put to sleep in January due to complications with her arthritis. I was told her hind legs gave out from under her and she was unable to walk. I know in September at her vet visit the vet informed Christine's daughter that Daisy had some really bad arthritis, I also know there was some concern because she her spleen was a bit enlarged, which can also cause a dog to lose the ability to walk.
RIP Miss Daisy, you were definitely a tough old lady! You raised several young'ns in your life... I am sure these last few months were very confusing for you... I'm just glad you're able to be in the arms of your mom once again, and able to be with your buddy Mick. I'm sure Christine is spoiling you rotten up there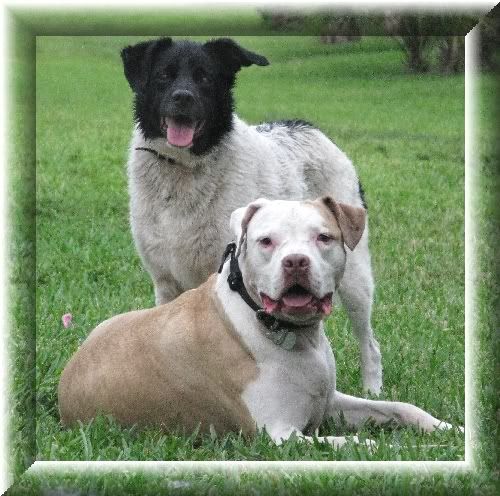 For anyone curious, Faust is doing really well - keeping up with his kids and living with a chihuahua. Sepp is great, we're going to try for his CGC in June. Anyway - I just thought most of Christine's friends would want an update, especially on Daisy since she was getting up there in age and had to go through so many life changes.