I was petting my coworker's puppy: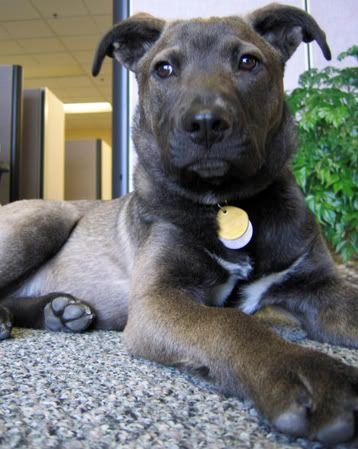 and one of my coworkers said she was told that the spots on her chest were a "pit bull characteristic". I guess the guy who took the picture sent them to his sister, who has a pit bull, and she said that because her dog has similar spots it's a pit bull marking. I just busted up laughing. I really hope that was just miscommunication, because that doesn't make any sense! So sad it's funny, I guess!
(ETA: Yes I'm supposed to be working right now!
)