I had the outline done a couple of weeks ago: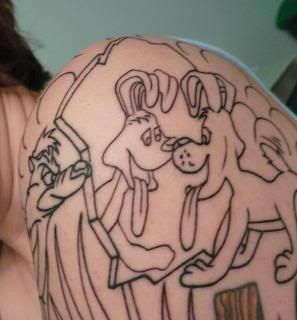 And yesterday we did the shading and background color. I sat for two hours which is about a 1/2 hour longer than I like to sit so my arm is still a bit swollen. Nothing like a juicy fresh tattoo!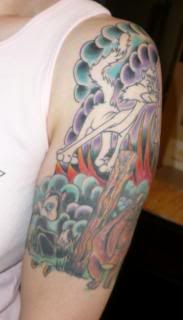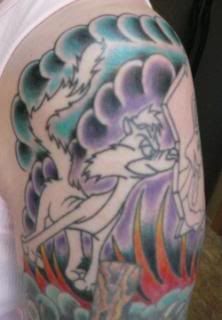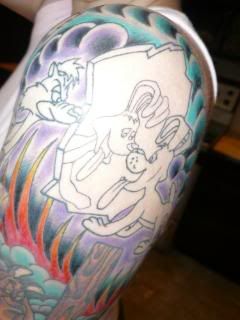 I go back on Dec. 12th to finish it and touch up the bulldog as well.