Went to a large aquarium this past Wednesday when I was visiting family in southern Ohio. My camera had trouble with the lighting (and lack there of!) in the aquarium so some of the pics aren't super clear.
Humpback whale model upon entering - it was very big!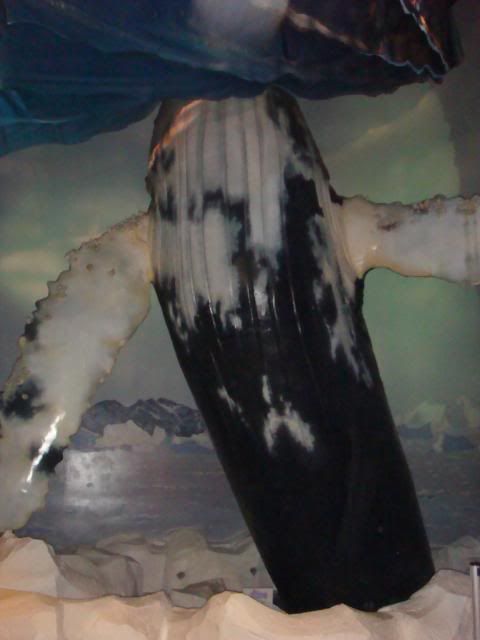 Puffer fish - he never puffed up, but his tail was very pretty and flowing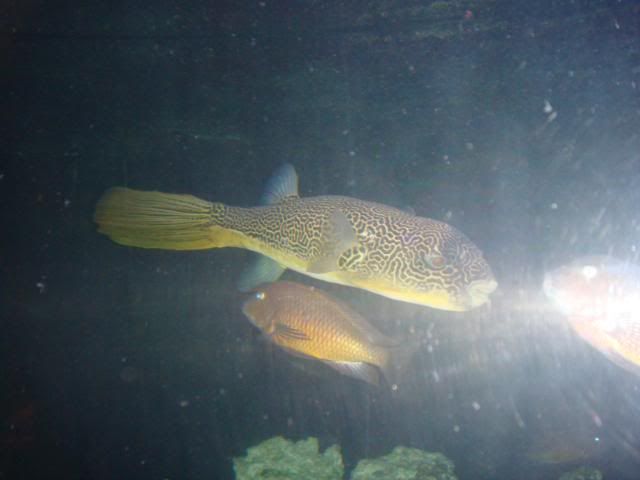 Mudskippers
Lobster with awesome red and white striped legs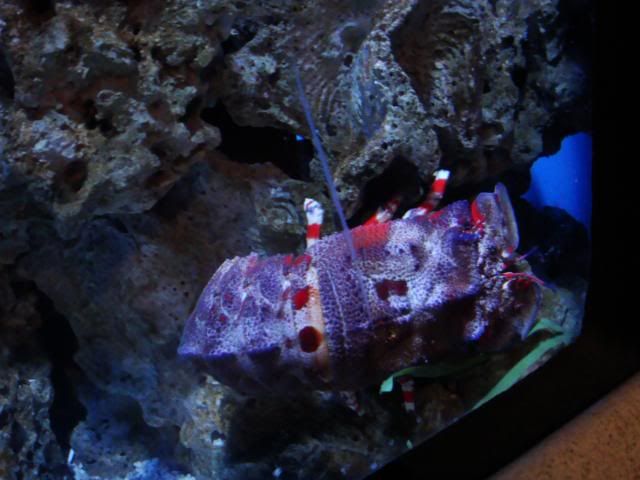 You can't see them in this pic, but this fish had GIGANTIC teeth
Um...fish...of some type...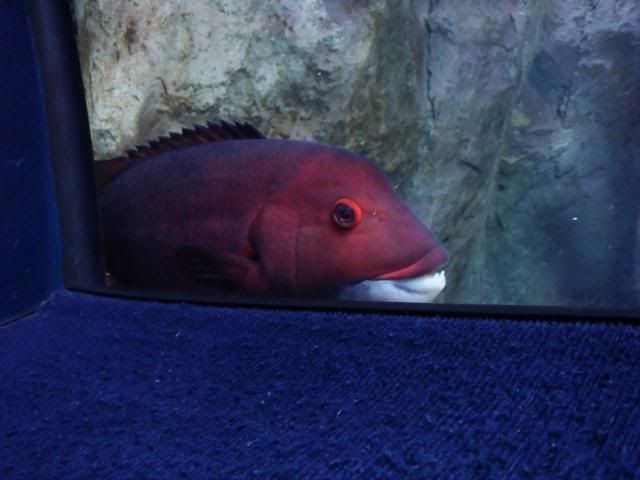 Crappy pic of an amazing, huge octopus!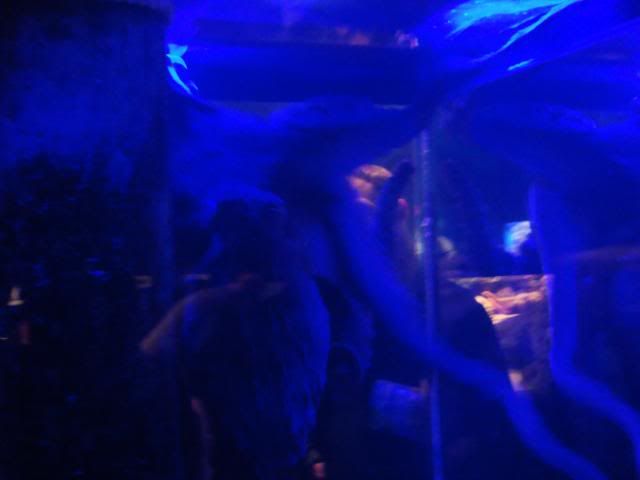 Video of the octopus - he was so active! I just wish the lighting had been better: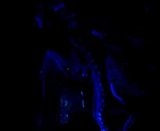 Spider crabs. HUGE. Reminded me of the aliens from the Alien movies - the ones that attach to your face. Total heebie-jeebies!
Clown fish
Shark of some kind
Lionfish
Viper of some sort
Piranha with cool metallic gold flecks all over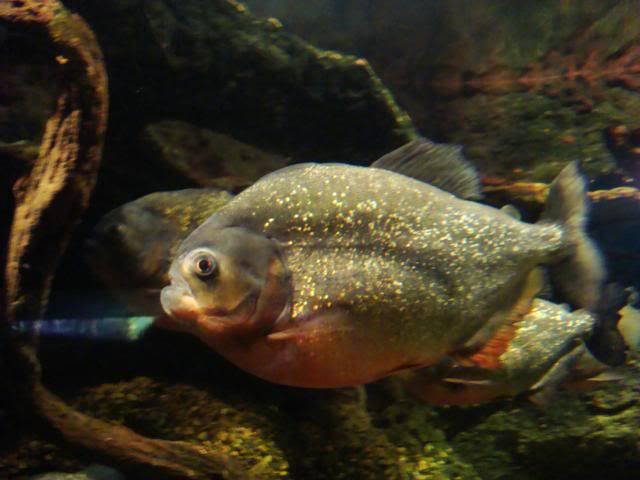 114 lb turtle - gigantic! With a very scary beak!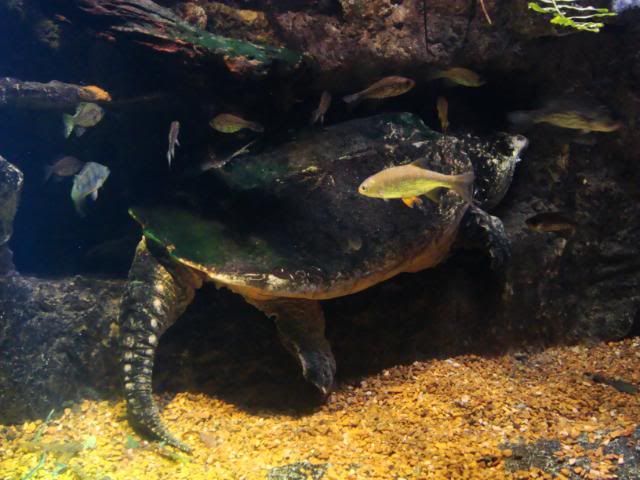 Can't remember what he was
Neat turtle - amazing camouflage!
Regular turtle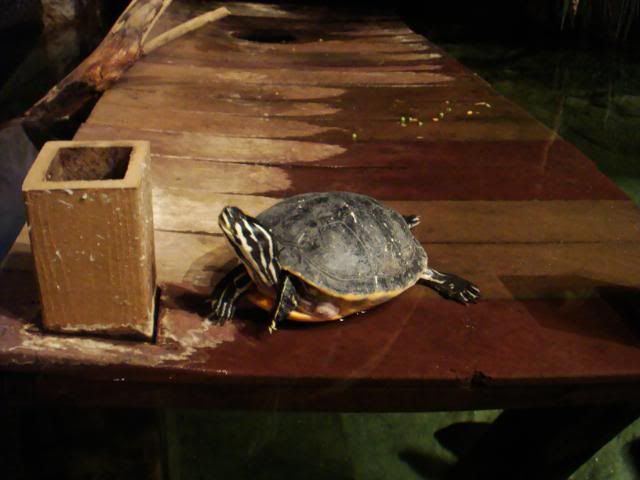 Tail end of Mighty Mike - 14' alligator captured in a pond in Florida. He was huh-uge!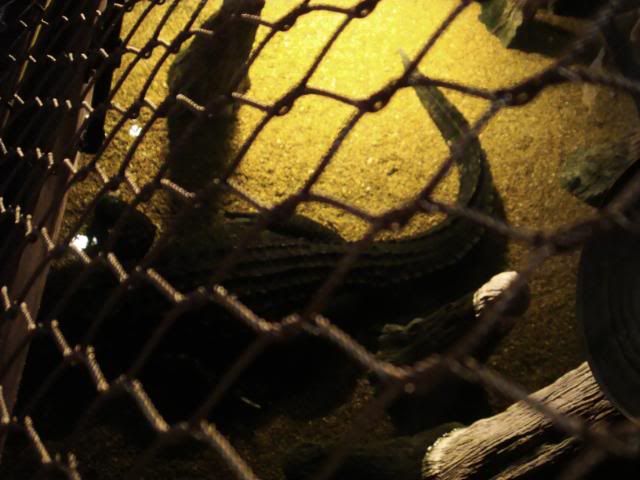 Poison frog
Frog of some sort - I just liked how he was dangling in the water!
Green tree frog - super cute!
2 otters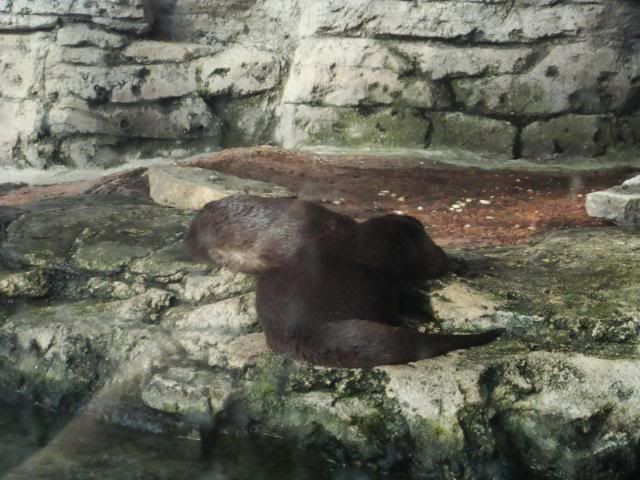 In the free-flying bird area in their Amazon Rainforest section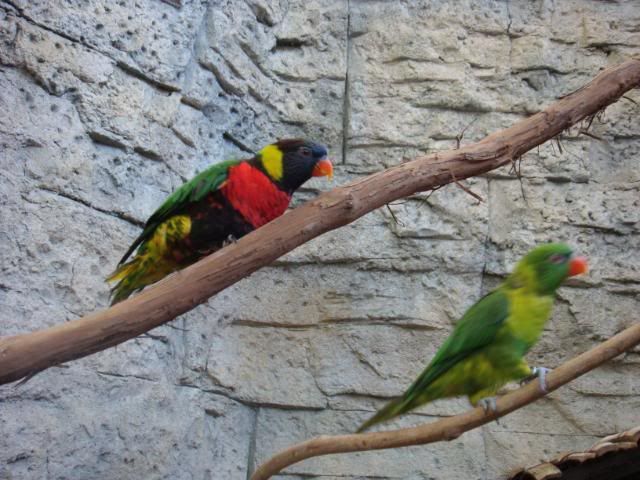 Random fish in the Amazon section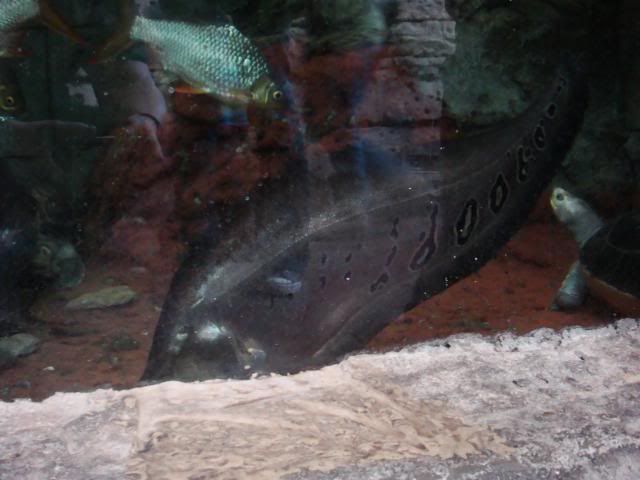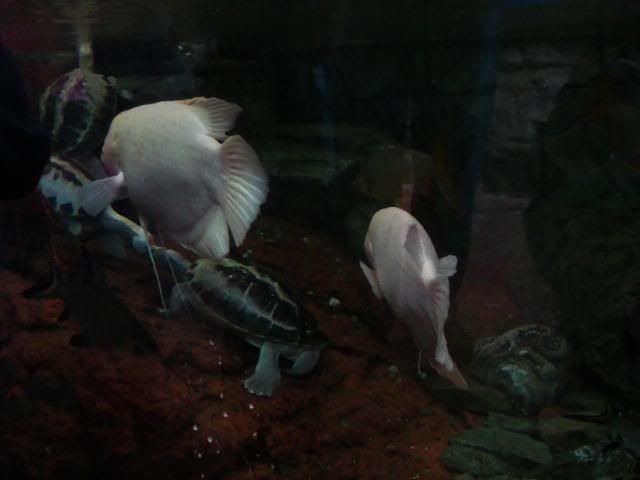 Python
Python noggin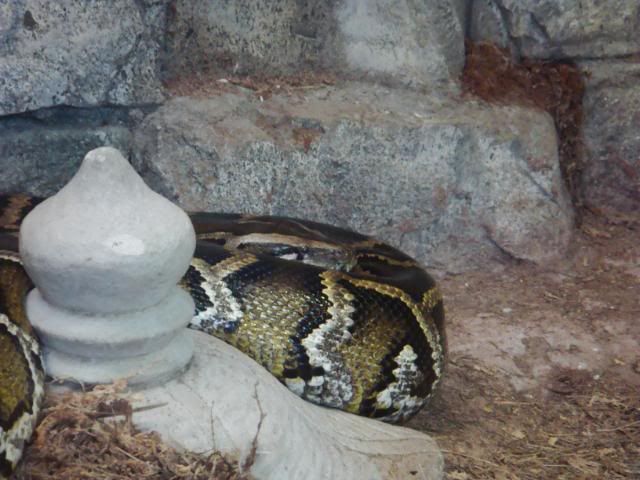 Bottom side of a ray
Shark of some type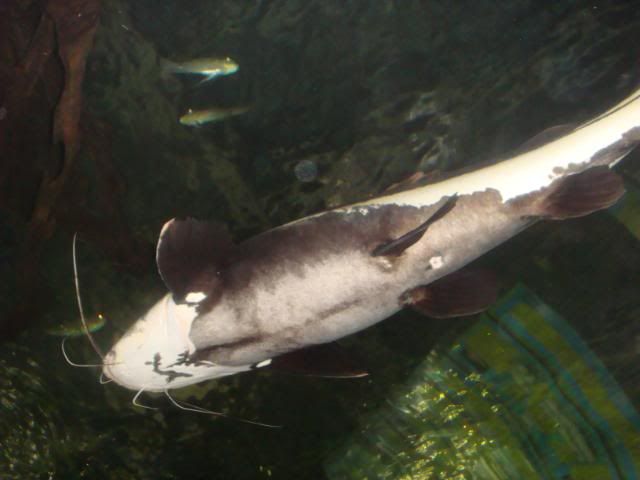 Diver cleaning display
Video of another diving playing with my step-nephew
Not sure what this dude was!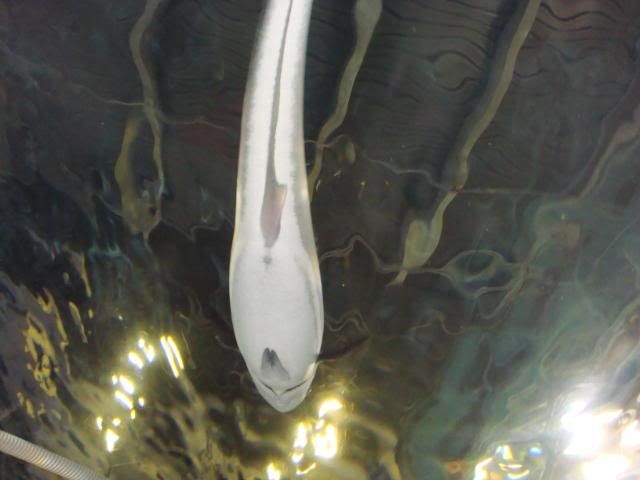 Jellyfish section - gorgeous displays, horrible neon lighting for photos!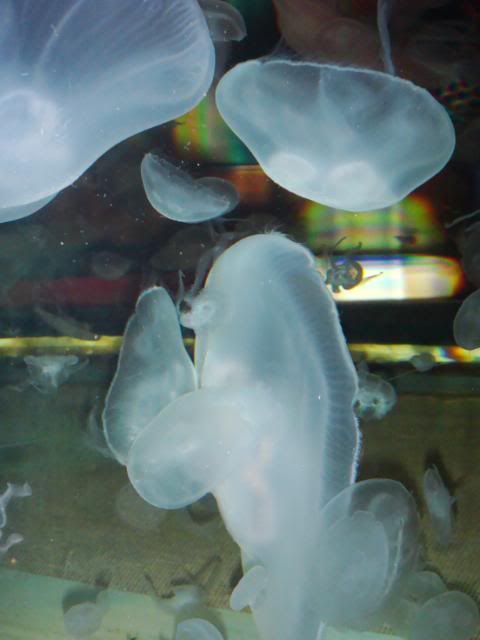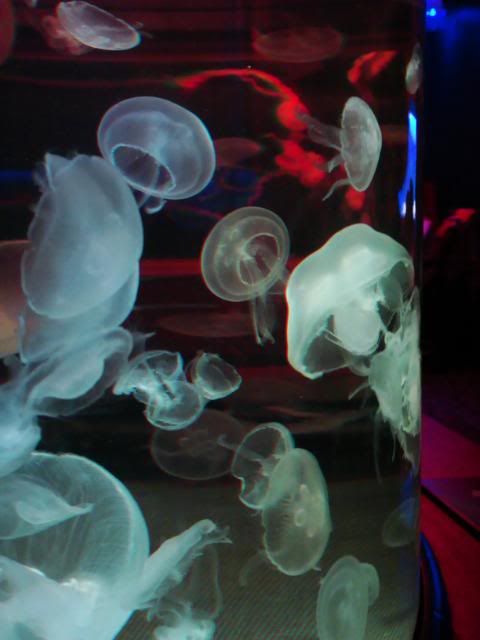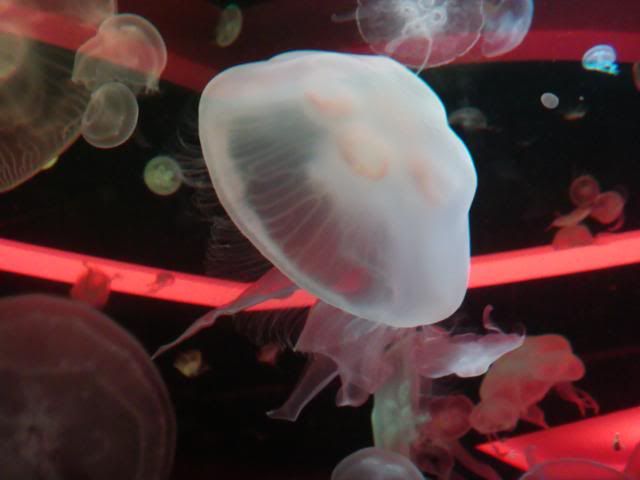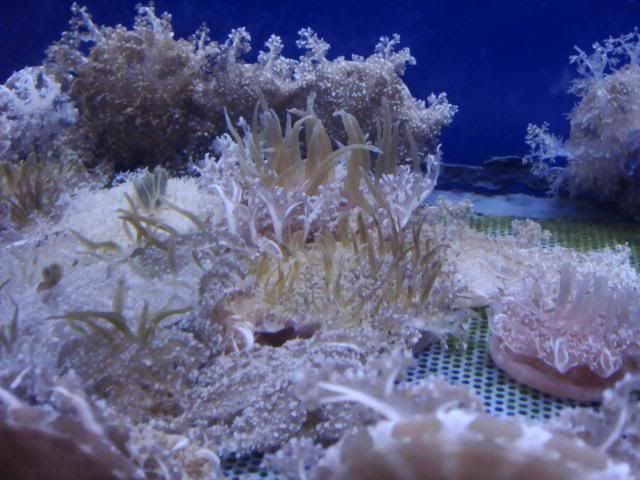 Pics from the tunnel through their shark/ray display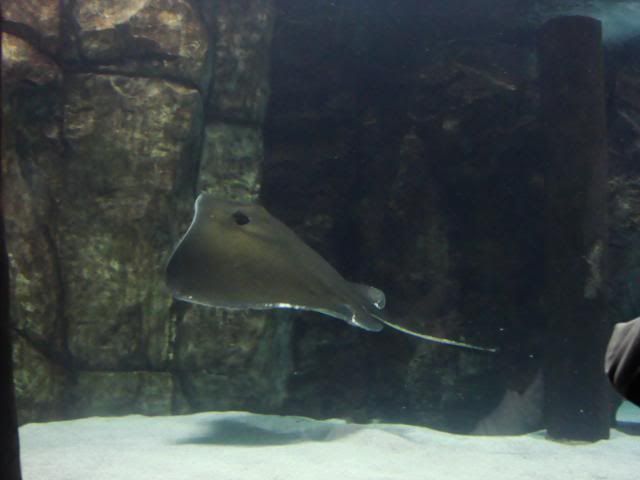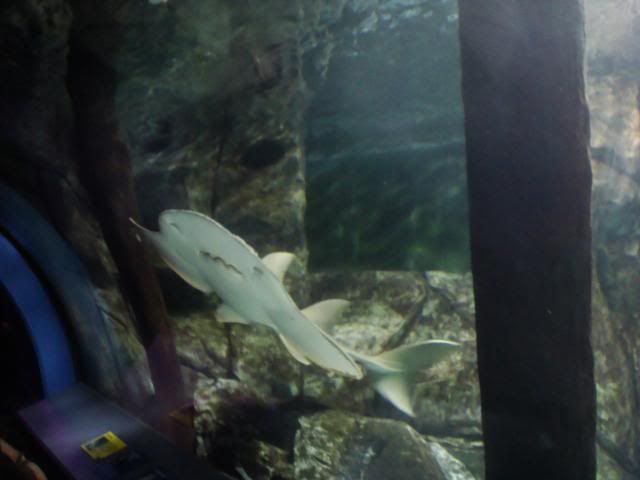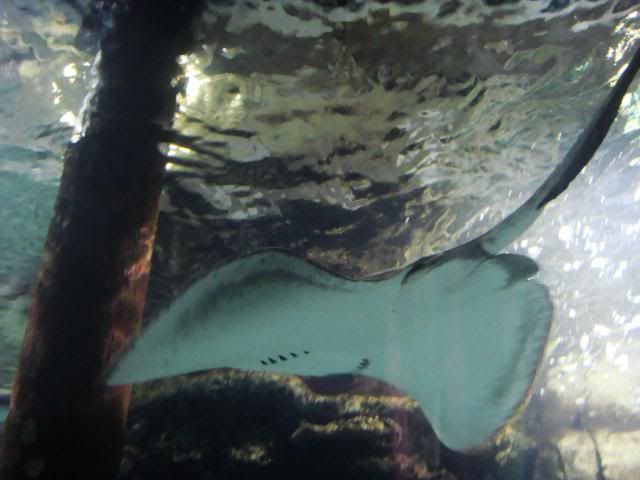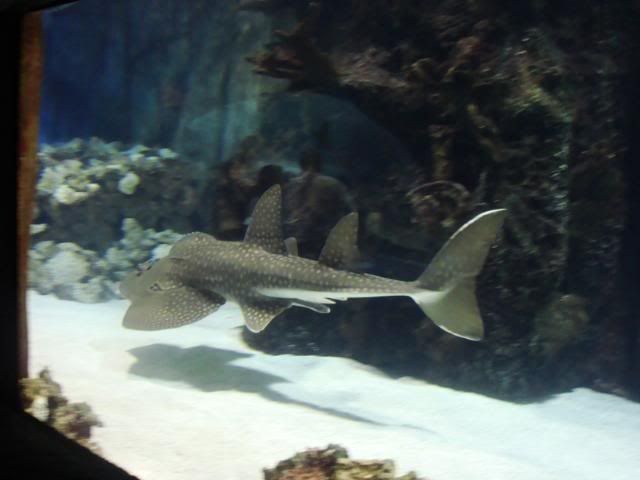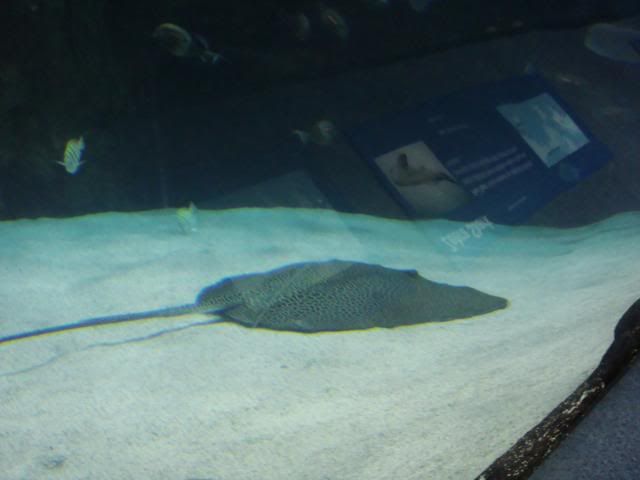 Penguins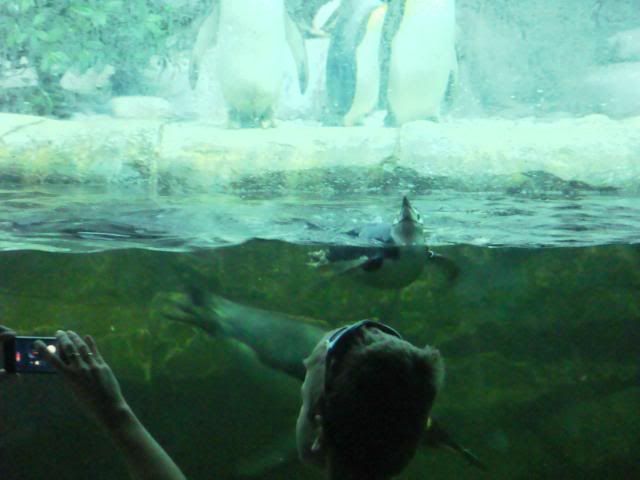 Video I took (of my hand!) while at the shark-petting display