I combined ideas from a few places and came up with this:
The shackle closure that goes at the bottom. Working load limit of 2200 lbs I think:
The o-ring on top. Working load limit of 220 lbs, I think: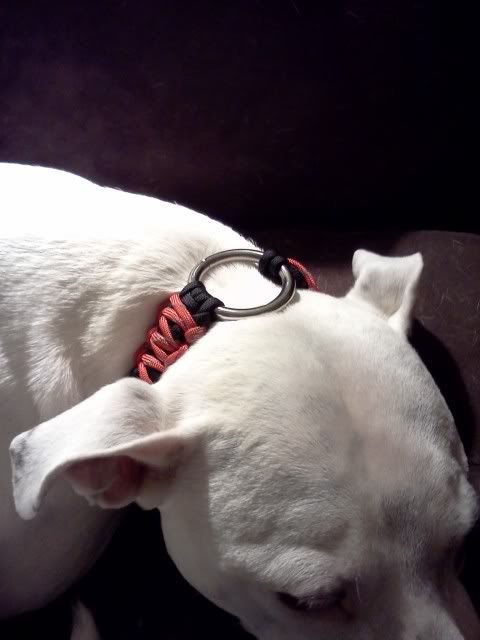 Forgive me for not getting more pics but I don't think Inara is feeling great as she just wanted to sleep all evening. So I'll get better pics later, but I'm pretty excited with how it turned out. It's definitely not foo-foo, though softer colors would soften it a bit.