Crap, I am resizing these now. I can't wait to get Photoshop... I'm growing to hate iPhoto.
First picture with the new camera! =) At this point, he is curious. By the end of the day, he probably wants to use it as a chew toy.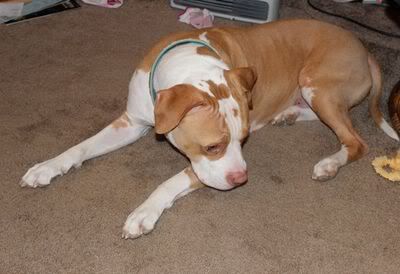 Feigning interest in something else.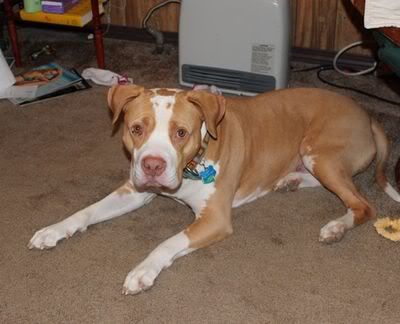 "oh wait, you're still here?"
Maybe if I YAAAAAWN, it'll go away.
Crawling closer with frog butt... hoping to get a chance to lick my new "face"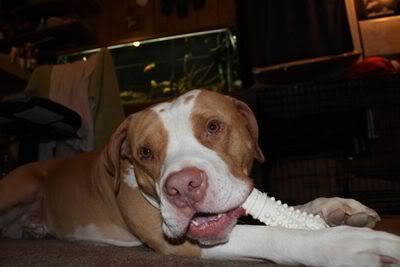 Later that night, chewing on his nylabone while jealously eying the hunk of plastic in my hand.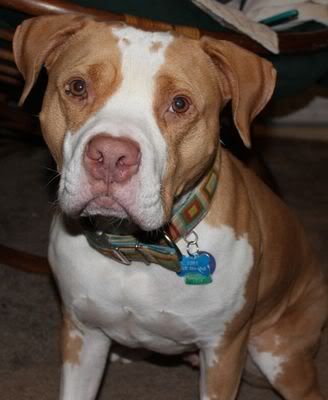 "Are we done yet?"
And just for good measure, Skeeter, my mom's dog!