As requested, here are some pics of Cairo who turned one on 1/13. I can't believe he is already a year old.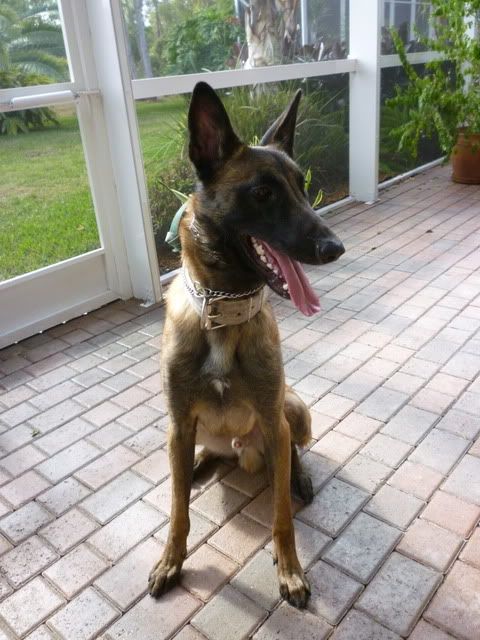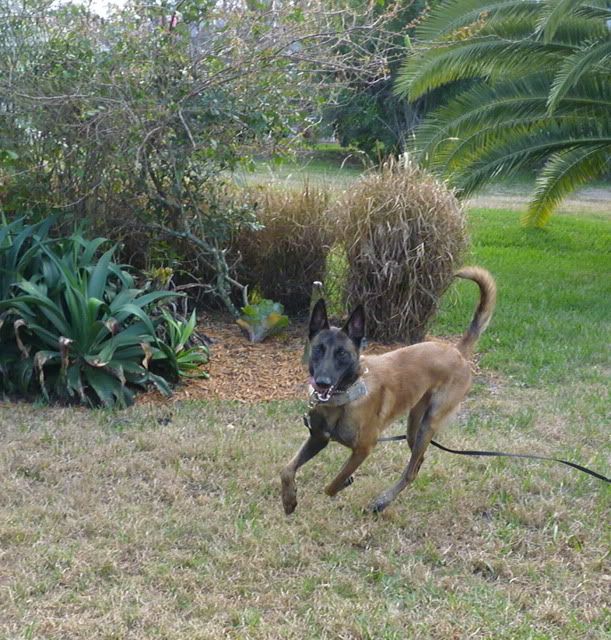 One of the things he does best...playing fetch.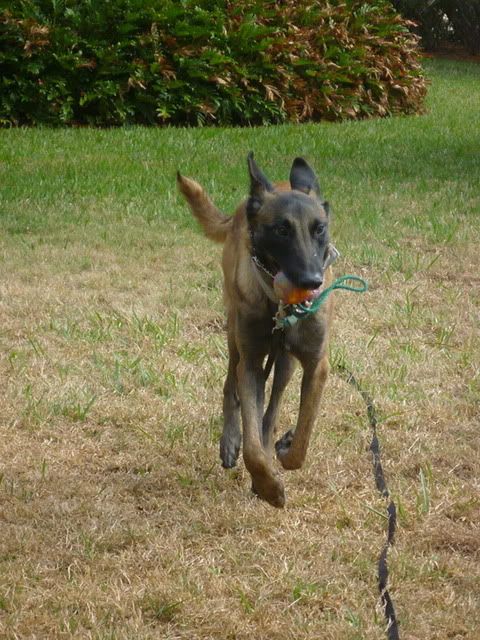 "I spy a kitty cat."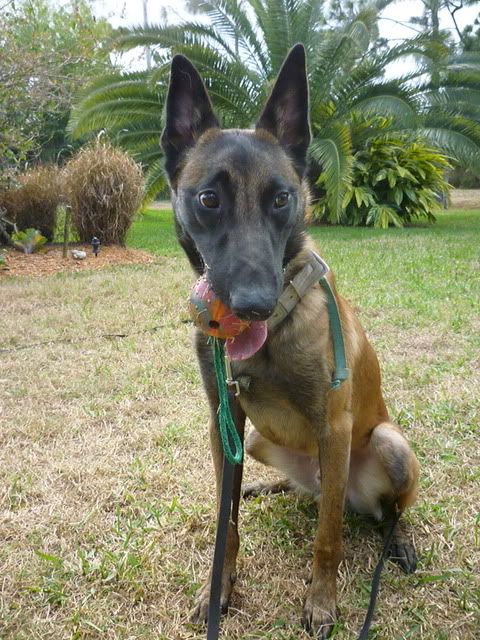 Retrieve finish with a tug.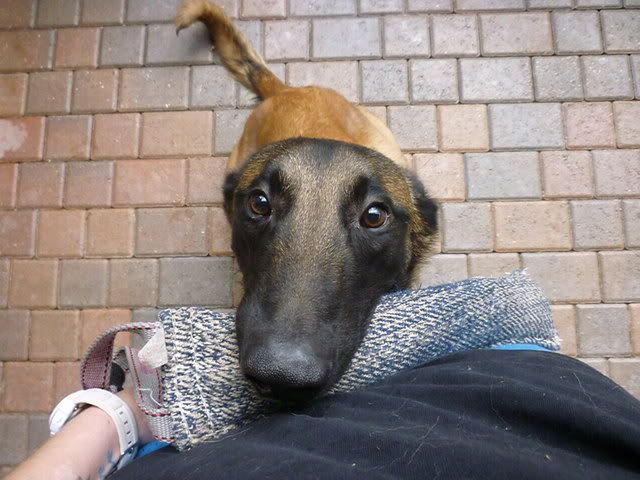 I wish I had some better pictures to share. I don't really like trying to take pictures while I am working with them, mostly because I am clumsy. I asked one of my roommates to come out and take some pictures of the dog but she is scared of him.